Apple Newsstand and how to publish your app to the Newsstand is a business critical question. In this post you'll learn how to get your app in the Apple Newsstand.
The difference between a Newsstand App and a regular App
A Newsstand App will gain greater visibility in app searches since it will appear both in the regular App Store and in the Newsstand Store.
All iOS devices have a default app pre-installed, the Newsstand. Once a Newsstand App is downloaded it will be shown with its cover in the Newsstand. A regular App, that's downloaded, is shown with the App icon outside the Newsstand on the desktop of the iPad or iPhone.
Requirements for Newsstand Apps
In order to be approved as a Newsstand App you must publish periodically. The opinions differ on how often you must publish issues but our experience is that one should publish at least four issues per year. If you publish less than that Apple might reject your app to be on Newsstand.
A subscription must be offered inside the App. You can choose which subscriptions periods to be offered. If you're only publishing free issues just offer a free subscription. When a user signs up for a subscription all new issues will be downloaded automatically to their device when published. This can be turned off by the user in the device settings.
You need to have a push notification certificate.
Step by step guide: How to publish an App to Apple Newsstand
1. Go to iTunesConnect and click Manage Your Applications.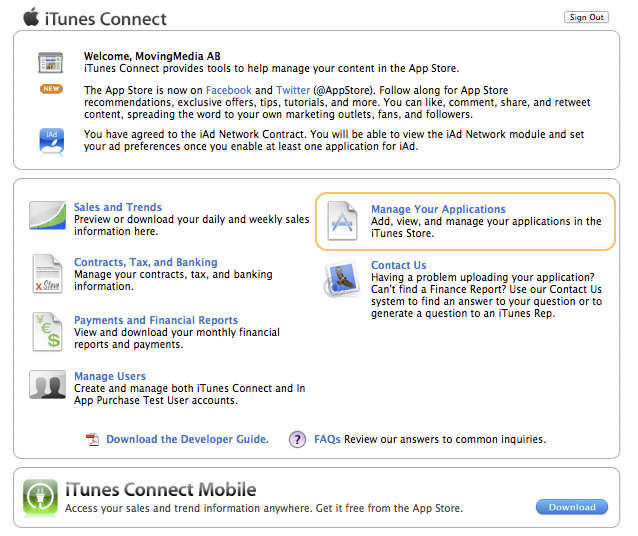 2. Click on the App you wish to make a Newsstand App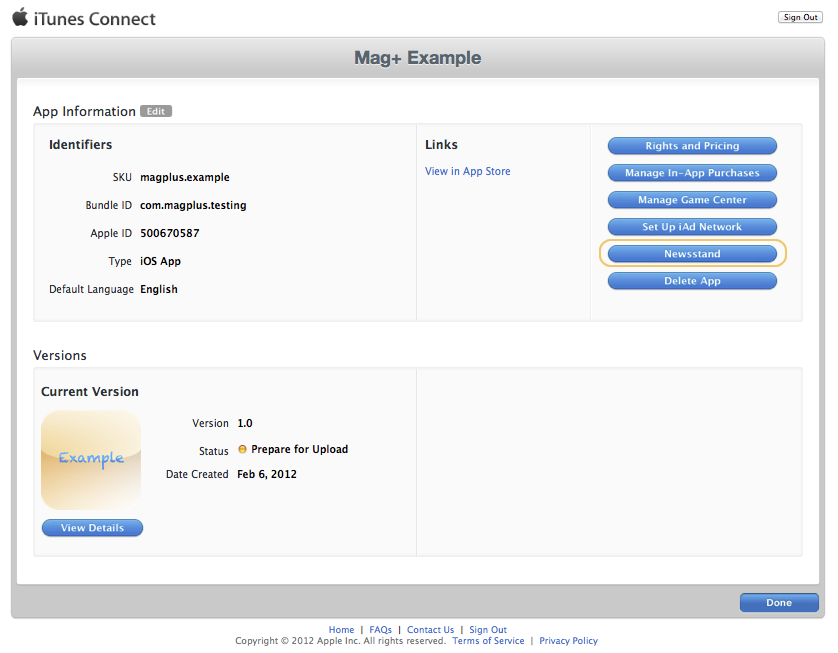 3. Click the Newsstand button in the App section.
4. Activate Newsstand by pressing the Enable button.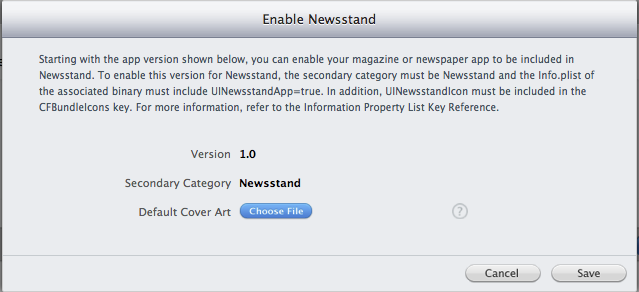 5. In order to save the Newsstand setting you have to upload a default Newsstand image. This image is the image that will be shown in Newsstand when the system can't upload the latest cover image available.
6. Click Save.
At this point, you should have something similar to the picture below.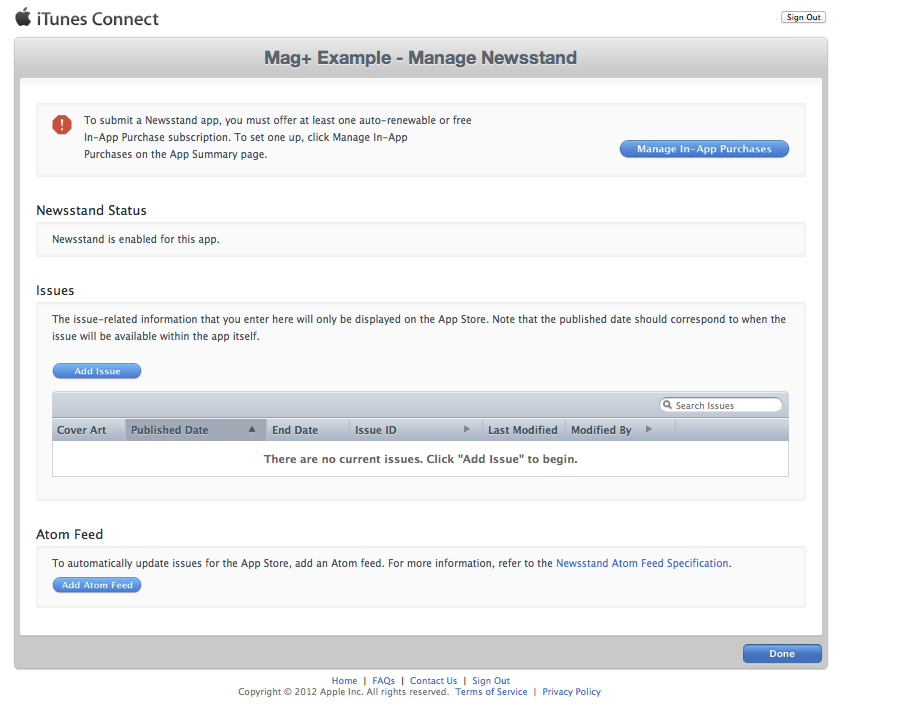 For more details about this process please read in our Support Forum about how to create a Newsstand App with paid and free issues or how to build an app with only free issues. You can also use these article if you'd like to update an existing app to become a Newsstand app.
More information about Apple Newsstand and how to publish your newsstand app