As we approach the New Year, and look back on what we have accomplished in 2015, we are excited. Thank you all for a wonderful year and for allowing us to continue our journey in bringing you the best tools to make publishing mobile apps fun, efficient and effective!
We have had a busy year! While introducing many releases that included exciting new features we also continued to improve existing features. We aim to build a platform that allows our customers to create robust native apps while giving them easy-to-use tools. To do this, we've been listening to your request and staying on top of the market to deliver a good experience.
Here are some of our favorite moments looking back over 2015.
Introduction of Web Export
mag+'s web export gives customers another channel to distribute content and reach their users. This feature allows you to share content with the web the way you want to. We could not be more proud of this feature. Check out the video below!
Production Tool Redesign
This year we simplified the creation of new projects by redesigning the mag+ Designd Production Tool. Now it is easier than ever to create new projects and add new features to your verticals.
Progressive Download
This long awaited feature is a crowd-pleaser with many mag+ customers. Now there is no more waiting for your download to complete. You can simply tap and read while the issue downloads in the background.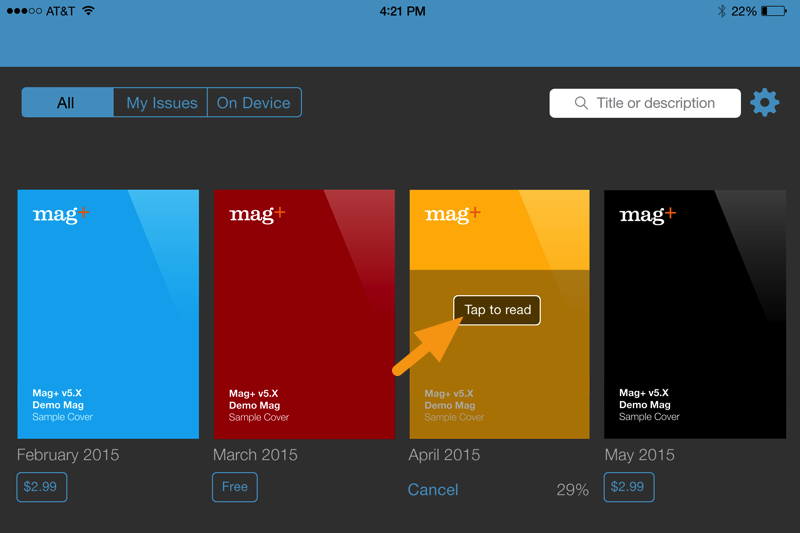 mag+ Semble – A Brand New Product
In November we introduced our newest product, Semble. Semble is our new app creation tool that is perfect for small businesses. Creating an app with Semble is as easy as creating a keynote presentation. While Semble is currently in a pre-launch phase, we receiving a lot of great feedback on the product and looking forward to the commercial launch in Q1 2016. Read more about Semble here.
 mag+ Designd, a Fresh Brand Profile and Website
Along with the launch of our new product, Semble, our celebrated Adobe InDesign plug-in product received a facelift and became mag+ Designd. Both of these products are featured on our new website. We hope that you like it, and as always please feel free to send us any and all feedback.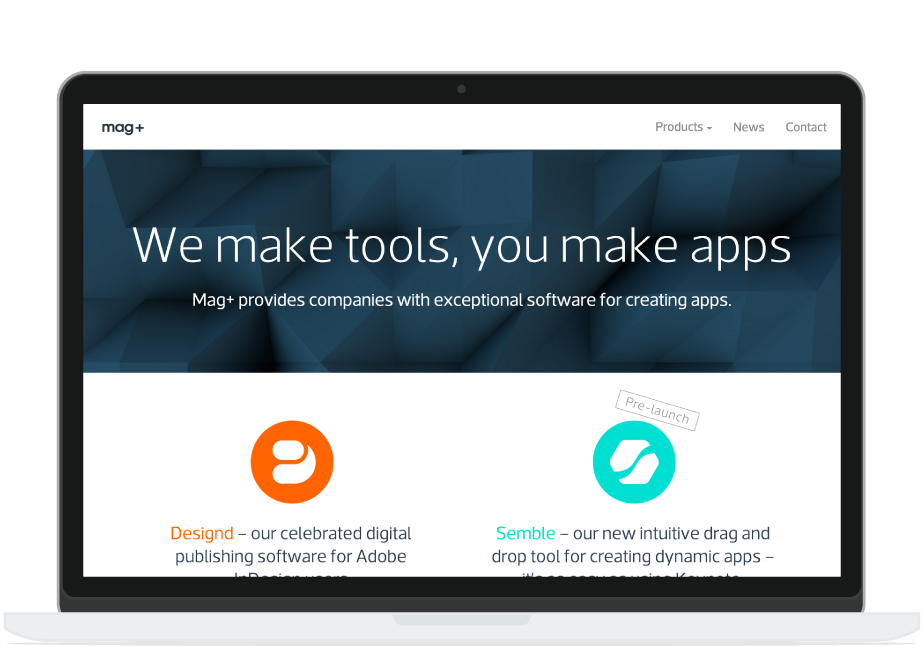 All in all, it has been a fantastic year here at mag+. We look forward to serving our valued customers in 2016. Wishing you all happy holidays!
– Staffan Ekholm, CEO