As we discussed in part one of this two part series on mobile app publishing, consumers run a daily device relay. It starts with smartphones on the morning commute, switches over to personal computers during work hours, and as PC use declines with the end of the workday, tablet use rises, peaking around 9pm. An iPhone is not just a smaller iPad screen. It inhabits a different area in a consumer's life and has different usage patterns
Products created for the iPhone will be consumed differently than products created for the tablet or computer. It is important to understand how consumers are using each device, and what they want from an iPhone product, vs a tablet product vs a computer product.
Popular Science is a brand that has done a lot of research and testing to find out what their audience is doing on different devices. They are currently publishing several mobile apps, all of which have a different function.
Popular Science Evolver is an iPad app created for education and gaming entertainment. It was created on the iPad, because it is a somewhat involved process. In order for users to "evolve themselves" they must upload an image to see what they would have looked like millions of years ago. Then they can explore facts about Neanderthals and Australopithecines. It's a fun app, but serves a completely different purpose than PopSci's The Future Now iPhone app.
The Future Now is essentially an RSS feed that extracts content from the website, offering headlines and quick news information for users as they commute, or wait in line. Then of course there is Popular Science+ the digital magazine created for the iPad. Bob Cohn, Director of Consumer Marketing for Popular Science says this:
Each product plays a different role in the lives of consumers. PopSci+ is a much more immersive read. We expect users to use this during peak tablet hours, and really drive into the rich content.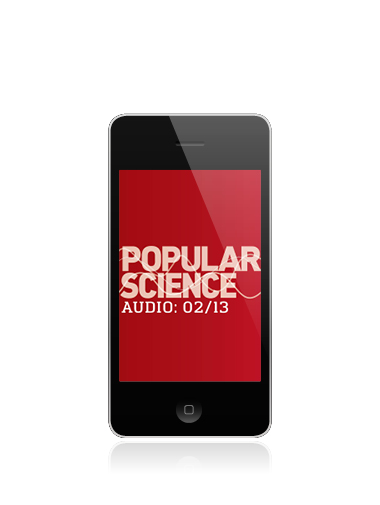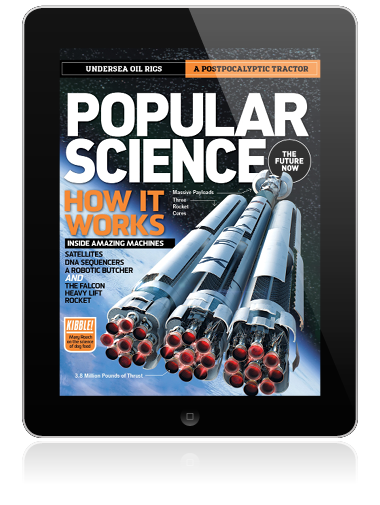 Finally, we can't forget about PopSci Audio, which is an audio app for the iPhone. This app is meant to educate and entertain users as they are on the go, much like The Future Now app. However, this is an audio specific app. Within the app, users can scroll through top articles featured in the magazine. They can also select the audio function and listen to an editor read the story to them, giving them the option to pop their phone into their pocket and multi-task while they listen.
As you can see each of the mobile apps that Popular Science has published has a different function and a different reason for user engagement. We highly recommend downloading each of these examples to experience the different functions. Remember to do your research, and build specifically for the device that will be used.