Is it a good idea to create a digital magazine if you've got a well read blog? The Next Web would answer 'definitely'. Since they launched on the iPad in January this year, they have released 10 issues, expanded to other platforms – you can read TNW Magazine on your iPad, iPhone or Android tablet – and seen more than 43 000 downloads. In October alone they saw 116 000 sessions with the digital magazine.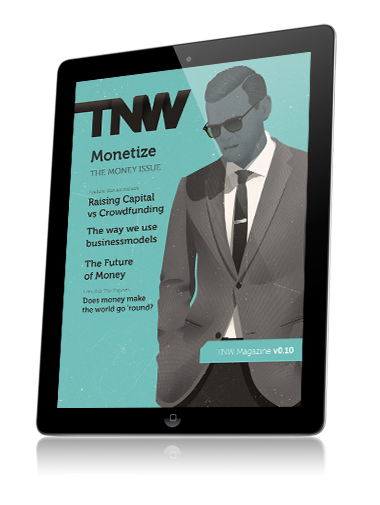 Boris Veldhuijzen van Zanten, who co-founded The Next Web and initiated the creation of the TNW Magazine, is very optimistic about the future of digital publishing.
He says:
We were hoping that tablet magazine publishing would take off and set ourselves some pretty ambitious goals when we started. It is amazing to see that tablet usage has grown even faster than we expected and that today we are able to announce these important milestones.
Boris believes that a key to success is to take full advantage of the possibilities the tablet platform offers magazine makers:
We foresee huge opportunities for publications that got in early and are using creativity and innovation to deliver magazines that go beyond just converting paper content to digital. People seem to love digital magazines that incorporate music, movies and general interactivity and really make use of all the possibilities that tablets offer.
TNW Magazine is created using the Mag+ platform. If you want to know why Boris chose our platform, and what he thinks of it, read our recent interview with him.
Here's a movie of what TNW Magazine on the iPhone looks like
If you want to check out TNW Magazine for yourself, you can download it for your iPhone or iPad in Apple Appstore or for your Android tablet over at Google Play.