Interviewed at MPA by Scott Dadich last week, Google Chairman Eric Schmidt said that tablets are the future for magazines.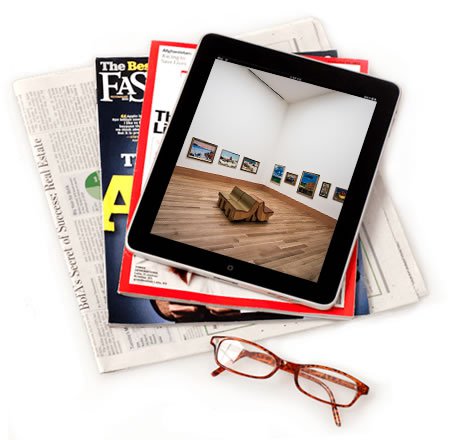 "Everyone is getting supercomputers in their hands."  "Tablets are now more popular than PCs."  "You can read it, it knows where you are, it has an accelerometer.  There are all sorts of stuff [publishers] can do in tablet magazines [that they] couldn't do in print magazines."
I won't rehash his many reported comments here — and depending on which reporter was taking notes, the pulled quotes are wildly different, but the primary theme remains the same, tablet publishing, tablet magazines and content distribution is here to stay, and advertising opportunities will be richer.
According to TabTimes, Schmidt also considered a time, by 2018, in which "powerful, tablet-looking things" come to replace "traditional media" and where "incredibly immersive" tablet apps would be able to leverage the reader's location data and social graphs to make the reading experience more interactive.
I do not disagree. I have been calling for years for publishers and editors to fully embrace this medium, study what their readers want and move into the digital future. I'm glad to see a leader from one of the most influential technology businesses in the world say the same.
Do you think Schmidt is right? Curious: why or why not?