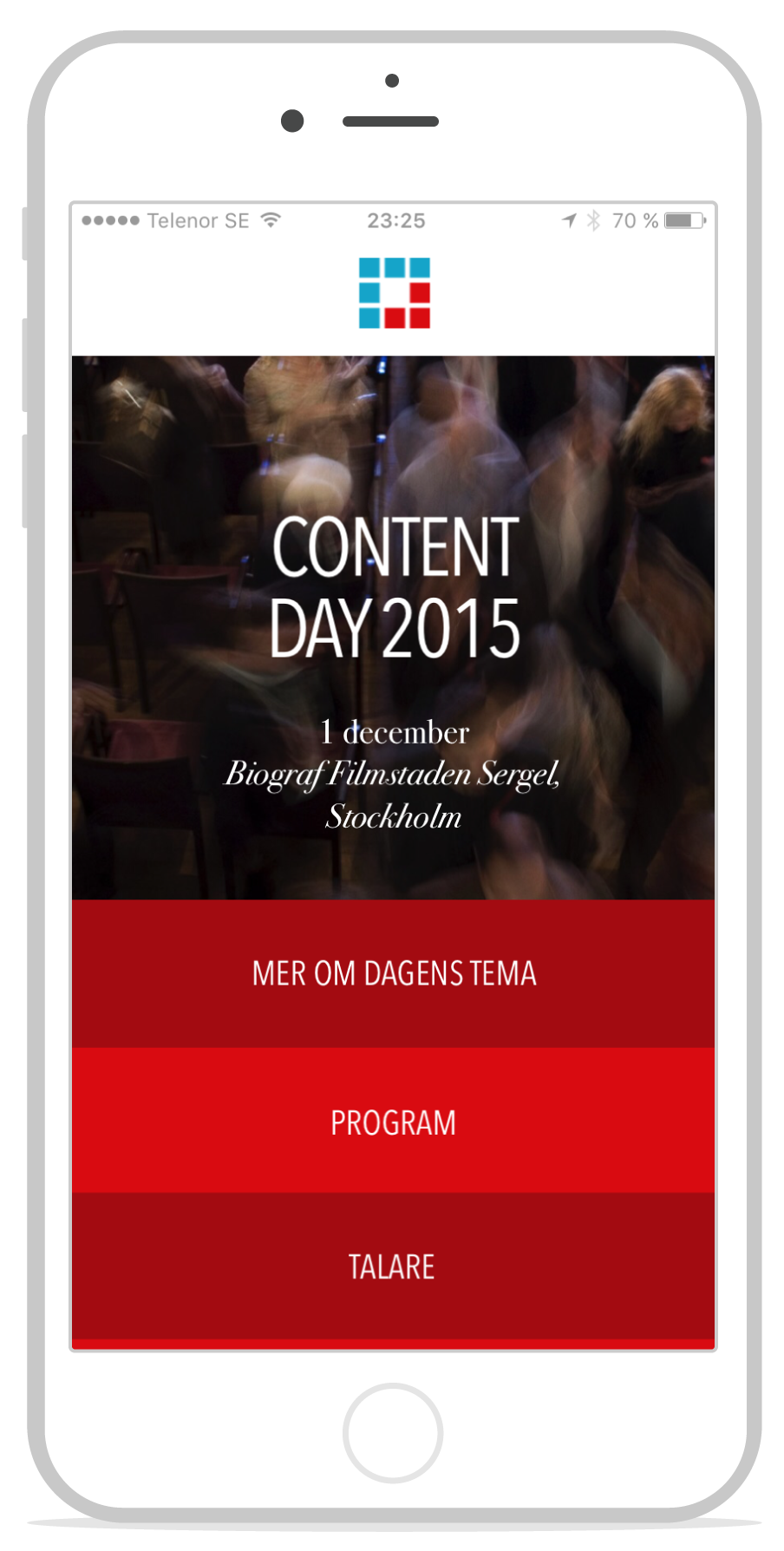 Content Day 2015, by Swedish Content Agency, is one of the very first apps to be built with Semble.  It's an event app that includes all information around Swedish Content Agency's annual event Content Day.
Find out how easy it is to build an event app with Semble in this video tutorial:
What do you want to Semble? Download Semble for free today and have a go. No coding, no hassle, it's as easy as creating a Keynote.