Businesses can now distribute multiple apps to Amazon's Kindle Fire Tablets – TabTimes
Amazon's Whispercast service now allows for enterprises and schools to deploy apps as well as books and documents. This news will be very exciting for businesses using Amazon's Kindle Fire tablets. 
Digital Omnivores Devouring Video on Tablets – Hollywood Reporter 
Digital Omnivore is a new term describing someone that owns all three of the dominant, portable digital devices: laptop, smartphone and tablet. According to the latest research 26% of the U.S. population are digital omnivores. 
Mobile App Engagement Continues to Dominate the Mobile Web – Business Insider
In this case – a picture is worth a thousand words.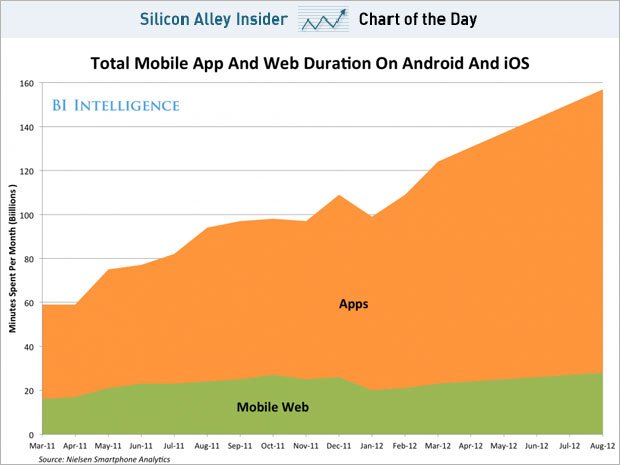 Microsoft's Surface Tablet is Said to Fall Short of Predictions – Bloomberg
After selling 1.5 million Surface devices and 400,000 Surface Pros since their debuts. Reception of this product has been poor and adds to the challenges facing Microsoft's Windows unit, which brings in a quarter of the company's revenue.