Hundreds of leading publishers already use Mag+ to create top-selling magazine apps, easily optimized for iPad, Kindle Fire and Android tablets. Now these same publishers – and many more seeking a wider audience – can also capture their share of an Apple and Android smartphone audience of more than 1 billion people.
The Next Web (TNW), is a digital-only publisher who has been quick to see the value in creating both an iPad edition and a bespoke iPhone edition of its international technology blog.
Mag+ met up with Boris Veldhuijzen van Zanten, founder and Editor-in-Chief at The Next Web, to get his insights on iPhone publishing and their iPhone app that is published in the iTunes App Store today:
What is this iPhone app an example of?
We've spent a lot of time optimizing for the smaller screen. Although you could simply generate a very similar magazine for a smaller screen with one or two clicks, our designers went through every page and really tried to optimize it for the mobile and smaller screen experience. Two column layouts were reformatted to one column layouts and most texts were scaled up a bit for better readability.
This is your second app out on Mag+ digital publishing platform. Why did you choose Mag+?

When we first decided to look into producing a magazine we looked at more than 40 companies that promised to offer a solution. It didn't take long at all to narrow that down to less than 10. Of those 10 we very quickly ended up with Mag+. It looked like the most flexible, affordable and scalable solution. It was just super convenient to download the software, and within minutes, see a draft of a magazine running on the iPad. I kept looking at other solutions the first 2 months but nothing I looked at came close in ease or scalability.
Any important learnings from the first app that helped you improve when it came to iPhone?
The amazing thing is that it was so easy to make the next step to a different format. The tools behave and look the same, the process of designing, testing and delivering the iPhone magazine are almost identical to the iPad design process. I felt some reluctance to get started with an extra edition, but once we decided to do it it proved so simple that I regretted not making the shift earlier.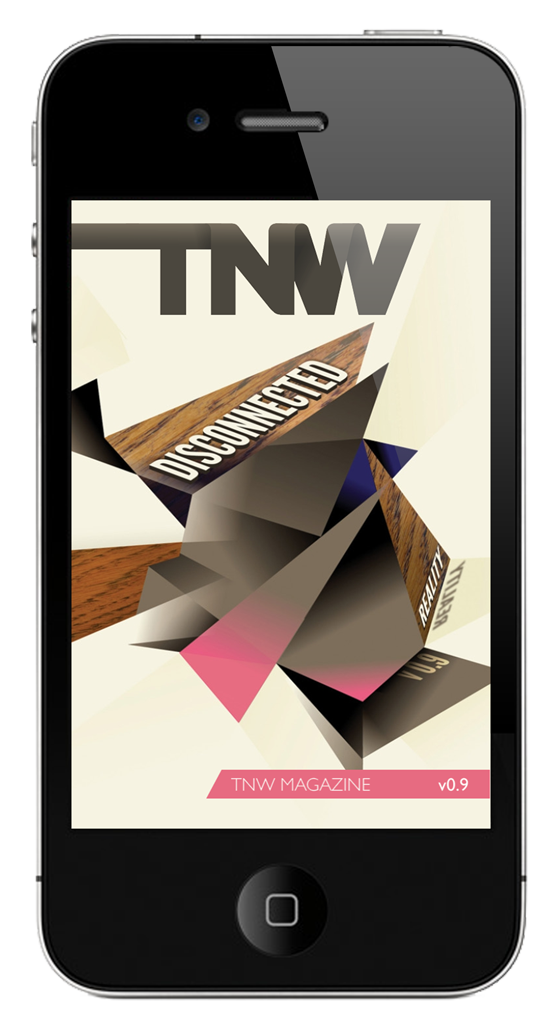 What is the background to the product – its evolution from print/blog etc, evolution of relationship with customers, previous attempts to go digital?
I guess we are different from most other digital magazines in that we never produced a magazine before. The advantage of the Mag+ solution is that if you have an existing magazine and want to publish a digital version it is very simple to do that. You just import the original files, adjust them a little, add some cool dynamic content or interactivity and you are done, but even if you've never made a magazine before, like us, the software makes sense. You can start with one page, see how it works on the iPad, then add another, and another.
We started with a blog that is very successful internationally, and we liked the idea of taking some of our content to present it in a format that is more suitable for longer articles, better artwork, and stuff like that. My first idea was to just take articles from the blog that did well and redesign them for the magazine, but within two issues we went for 100% unique content, written specifically for the magazine. We cross promote the magazine via our blogs and events and are getting a nice little group of loyal readers now. When we started we agreed to use the first year to experiment as much as possible to find a format that would work for us and our readers. That is why every magazine seems to be a huge improvement over the previous issue, both in design and content. It is extremely exciting to work on a technology that changes every month.
What Mag+ features and attributes made a difference?
There are several features that really make a difference, but I will focus on two of them here. The first thing is the ease of use and the speed with which you can design and test your work. It is thrilling to see a designer put something together in minutes, push it to an iPad and then see several people standing together trying out a new interface element, fully functioning, on a live system. The integration between the iPad and the software is brilliant. The other thing is the way the system adjusts the design for the screen. You design once, and it looks spectacular on both landscape and portrait view. Just like designing for the web, it takes time to get used to the adjustable fonts and screen sizes, but once you get used to the technologies available it becomes easy to optimize your designs to look great on both views. I love that readers aren't forced into one orientation and can read the magazine in whatever way they want. I also love that we don't have to design each page twice but just adhere to a set of self-imposed rules that make sure the design does well in both views.
Has Mag+ been integrated into existing workflows? Any additions to headcounts?
We have one designer who works on the magazine full-time and who is responsible for the complete look and feel. He makes sure writers submit their stories on time and our content partners send us their contributions. He has two interns who help with the design and production. I'm involved as the Editor-in-Chief, which means I focus more on content and development. We hope to expand the team over time. For now, we like the smaller size of the team because it allow us to be flexible and truly innovate without spending too much time managing people.
Here's a short video of the new TNW iPhone App launched today: