Jack Winter is a senior at Laguna Beach High School. He and his classmates were told to create a digital magazine with articles that relate to different economic topics. As editor-in-chief of the project, he knew right away, in order to capture the attention of both teachers and students, the magazine needed to be interactive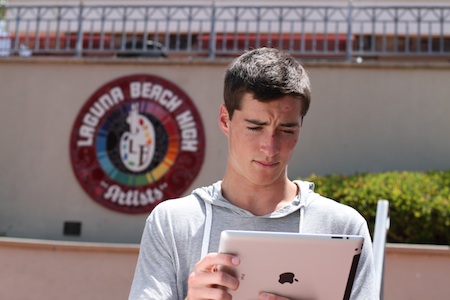 and fun. It must to be easy to use, visually engaging, and dramatically unique in order to make a statement. mag+ recently caught up with Jack to discuss his journey of learning how to create a digital magazine.
Jack is no stranger to the iPad. He purchased his device the week it came to market, and he's been an avid reader of interactive tech and science magazines ever since. His favorite iPad magazine is 'Popular Science', and when it first came to the iPad he was amazed to see that such a great magazine could be presented in an even more engaging way.
After finding out that 'Popular Science' was created on the mag+ platform, Jack told us that he watched all of the mag+ how-to videos and checked out other magazines utilizing the software. The decision to use mag+ for his class project was an easy one. He knew that he would be able to make a professional product.
"mag+ provides developers with the necessary tools to get their work done fast and efficiently, while checking the functionality and formatting every step of the way. The mag+ reviewer feature and companion iOS app are essential to developers to see how the final product will not only look, but more importantly, how it will feel in the hands of a reader."
He was able to preview different designs and layouts on the iPad, allowing him to quickly correct design flaws and layout architecture mishaps, giving him the exact end result he was looking for. Below are several screen shots of his app.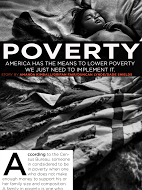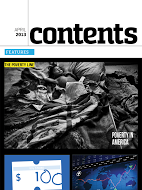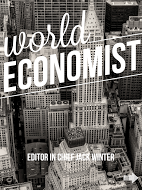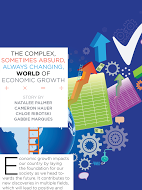 Jack Winter says he especially loves the mag+ reviewer feature and how easy it is to use over Wi-Fi: "It gave me the ability to preview my final product in seconds and essentially highlighted design problems before I compiled the final magazine. This saved me a lot of time and effort. I don't think I would've been able to finish the magazine without that feature."
This was Jack's first attempt at developing a digital magazine and within a week of initially sitting down with the software, he had a completed magazine ready for distribution. As a wonted self-teacher, Jack says the most interesting part of learning how to create a digital magazine was learning something new.
"I loved learning the workflow used by some of the world's largest publishing agencies. I think that newfound knowledge is priceless and that learning something new was the most interesting part of the experience".
What was the response to the final product? According to Jack it was unbelievable! "The Laguna Beach Economist" iPad publication was well received by students and teachers alike. Jack's high school Principal, Dr. Joanne Culverhouse, set up a meeting with the district Chief Technology Officer, Dr. Victor Guthrie, who asked Jack for a demo. Jack presented the publication to the school board who is now discussing the possibility of an all-digital school.
As for the future, Jack would love to see the district become digital! He is confident that using technology in the classroom will make students more engaged, and believes that putting an iPad in every student's hand will revolutionize global education.