If you are a gamer, welcome to gamer paradise! World of Tanks is one of the most popular massive multiplayer online games in the world. Now it comes with its own dedicated magazine, Let's Battle. Let's Battle is available for the iPad and iPhone as well as Android tablets and smartphones.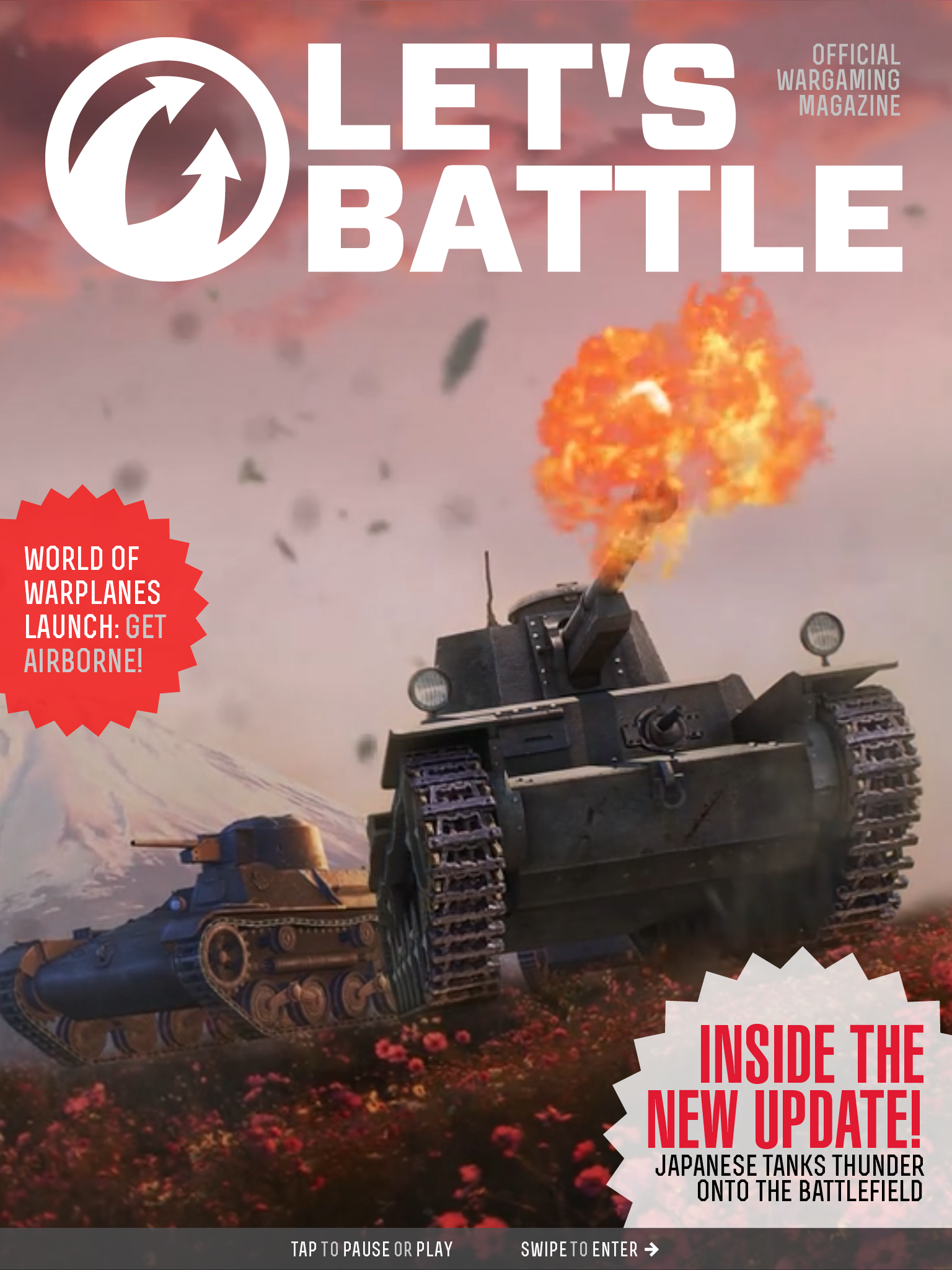 The magazine itself is the perfect companion and guide to the world of Wargaming games. It provides killer content for readers as it's packed with feature stories and interviews, providing interactive strategy guides and the latest news on game updates. This issue of Let's Battle is highly interactive and engaging. One might guess that by the many five star reviews listed for the app in the Google Play store.
"Amazing! It works, it's perfect, and it's free. What else could you ask for?" – Kevin Talts, Google Play Review
Feel free to read through some of the other great reviews, and download the app for yourself here.
There are many reasons to love this app, but we love it because it is one of the first to take advantage of mag+ 5.0. Even if you are not a gamer, this mobile magazine is a great example of mag+ design and our new Android app.  The experience is seamless. Interactive layers scroll beautifully in iOS as well as Android. Both apps take advantage of dual orientation and slide shows. Congrats to the team at Dialect Inc. They did a fantastic job with the iOS design as well as the Android development.
Don't miss these interactive features. They are some of our favorites.
Anatomy of a Tank – this feature utilizes interactive graphic elements through pop-ups.

Piloting 101 – this feature gives an introduction to the World of Warplanes through tips, pop-ups, a cool interactive graph, and a pinch and zoom image.

A Brave New World on Xbox – includes a virtual tour of Wargaming's Chicago's office. 
If you download the app and want to tell the creators what you think, take the in-app survey or give them feedback through the Appboy feature. You can also share pages out to your friends via google hangout, email and Gchat.
Here's a quick video showcasing the Android version of Let's Battle. Game on!
More information about Android Development with Mag+.