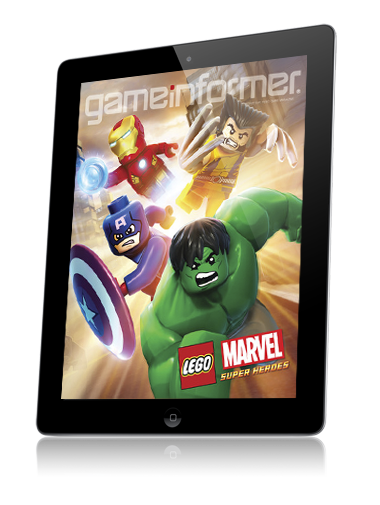 Calling all gamers!
Game Informer is using tablet publishing to their advantage. They're helping to recreate the gaming experience by providing readers with a digital magazine packed with exclusive features.
Game Informer is one of the leading consumer magazines in the United States. Their magazine provides gamers and those interested in the video game industry an inside look into the game market. Unlike their print edition, the tablet edition offers exclusive content like, video interviews, pictures and several other special features.
Game Informer takes publishing to the tablet one step further by allowing readers to make in-app purchases. If you like what you're reading, watching or interacting with in their digital magazine, you can purchase the game on the spot by redirecting the reader to gamestop.com.
Game Informer uses their tablet magazine to incorporate all elements of their business into one user-friendly app. Even if you aren't a gaming fan, Game Informer truly showcases the capabilities of tablet publishing. With various pop-up and thumb-nail use throughout the issue, stories and pictures come to life (check out the video below to see what we mean).
You can download Gamer Informer in Google Play or Apple's Newsstand. 

Don't have a tablet? Take a sneak peak at how Game Informer made publishing on the tablet work for them!
For more information about Tablet publishing