Installation Magazine is a digital publication that will be delivered to your iPad or iPhone each week, starting in January of 2013. Filled with interactive presentations of contemporary art, design, culture and fashion, this app intrigues the mind of serious art connoisseurs and casual photography followers alike. Installation Magazine takes iPad and iPhone publishing to fascinating levels through a beautifully crafted user experience. Scroll through these thought provoking images, and read up on the latest in the art, photography and fashion scenes.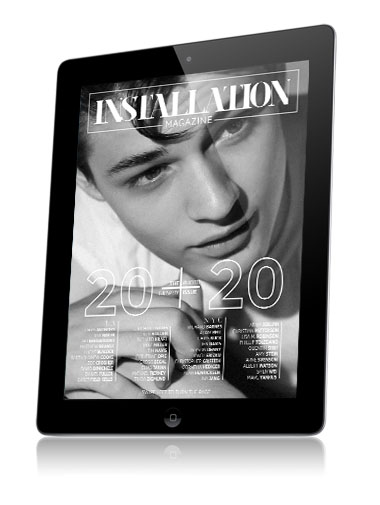 The 20+20 Photography Issue of Installation Magazine features art from LA photographers paralleled with art from NYC photographers. 20+20 Photography begins by asking artists why they decided to pursue their artistic practice on the coast that they chose. Not only does the reader get to enjoy the striking and sometimes controversial images, but the reader gets an inside peek into why their favorite artists made the choices that they did throughout their careers. Readers get insight on what each artist finds distracting about their city and what they find appealing about other cities. Featured artists include; Richard Barnes, Adam Bell, Jen Davis, Chris Anthony, Zoe Crosher and many more.
Installation Magazine is now published on the iPhone, iPad, and iPad Mini. For just $1.99 per month you receive one issue every week, and remember that the featured 20+20 Photography Issue is free!  Created with mag+ tools, Installation Magazine will not disappoint. The app includes beautiful scrolling A-Layer, along with pop-up information on artists, gliding imagery, as well as links to each artist's website. If you share your own photography with Installation Magazine through Twitter, Instagram or Facebook you might even get your work included in the next edition.
To download Installation Magazine's iPhone and iPad app check out the iTunes store.
More information about iphone publishing with Mag+