Stunning photography, dramatic videos, and insightful interviews – Pointe Magazine does a brilliant job of bringing the world of dance to a reader's fingertips. The latest issue of Pointe Magazine is the Audition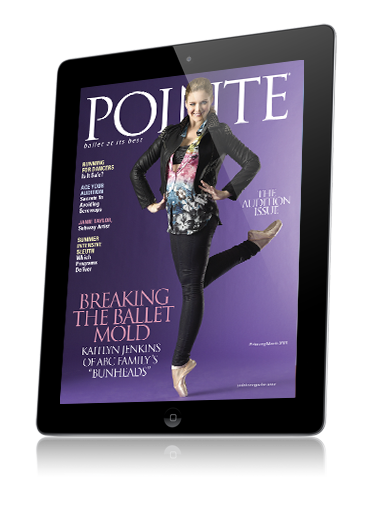 issue, which discusses choreography, stage presence and, of course, technique. For readers that don't have a large dance technique vocabulary, never fear – Pointe Magazine has included a definition feature that runs throughout the majority of articles. Readers can easily tap on a term that they do not know, and select 'define' in order to better understand the article.
Pointe Magazine chose to develop for iPad with mag+ and took advantage of several mag+ plug-in features. This app shows excellent use of scrolling A-layer. The 'Look Behind You' piece allows users to scroll through different dance clothing products and shop for the perfect leotard. The magazine includes some amazing dance photography, which is highlighted in 'The Boston Dream' feature. Readers can click on the image icons to enlarge for more detail, see the screen shots below as an example.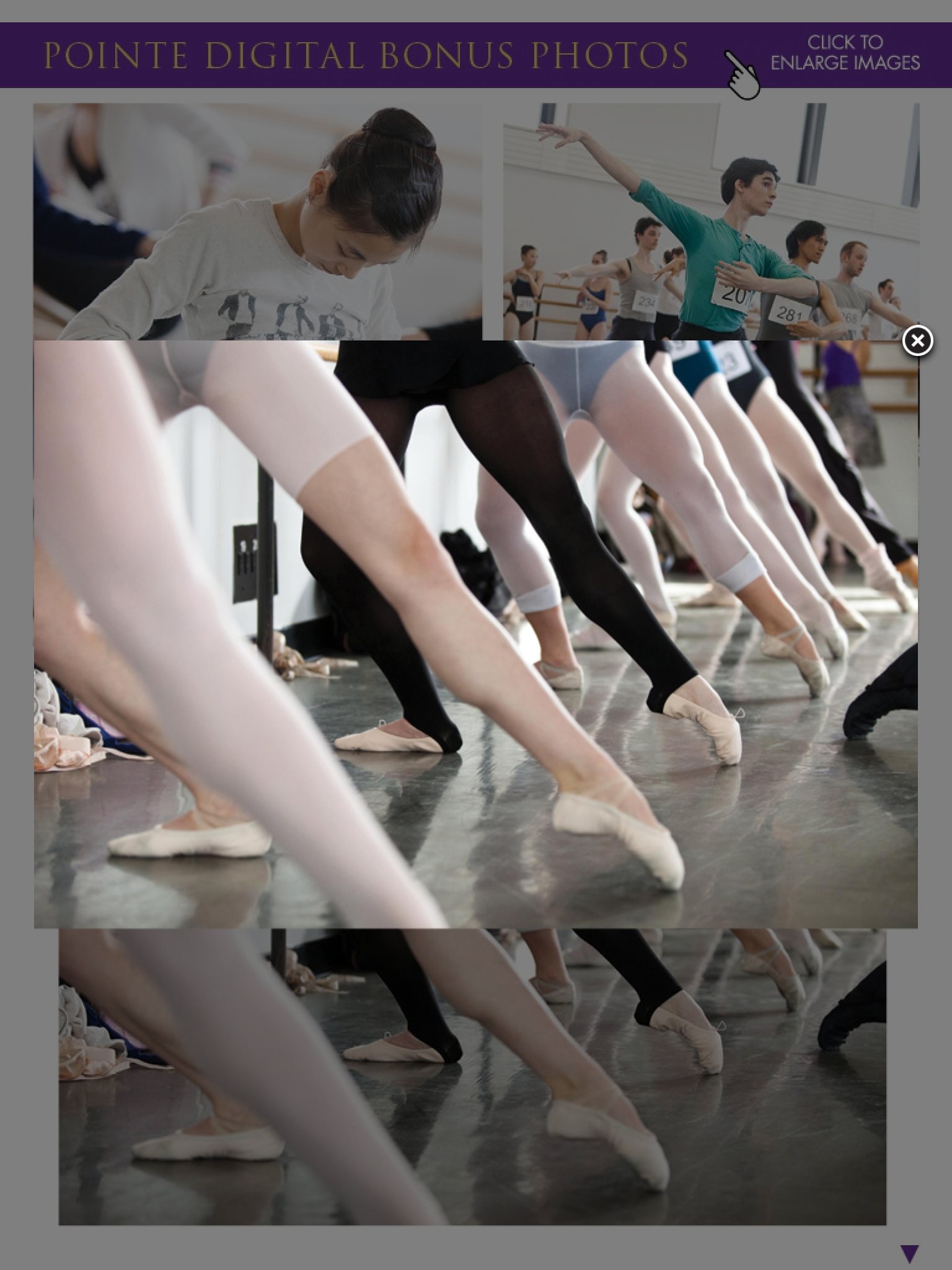 'The Choreographers Company' piece discusses ground breaking contemporary ballet from the Nederlands Dans Theater in the Netherlands. This piece integrates an exquisite video that showcases contemporary pieces preformed by Nederlands Dans Theater. In one piece the company's dancers perform in a hanging box that rotates in the air above the stage. Once the user clicks on the video icon, the video auto-plays on top of the existing screen (see screen shots of the video integration below). In this feature, users can also click to hear an audio piece from choreographer Paul Lightfoot.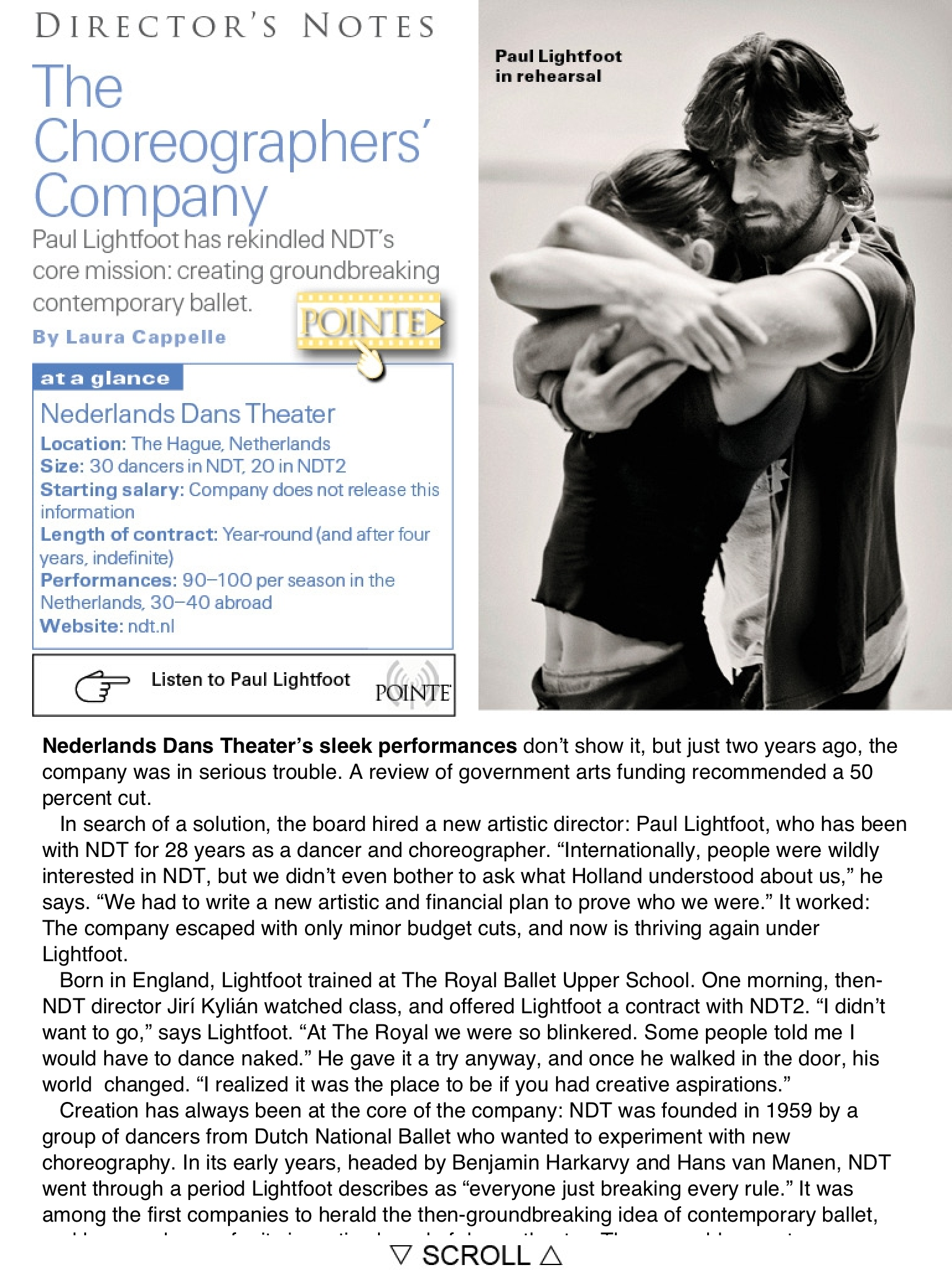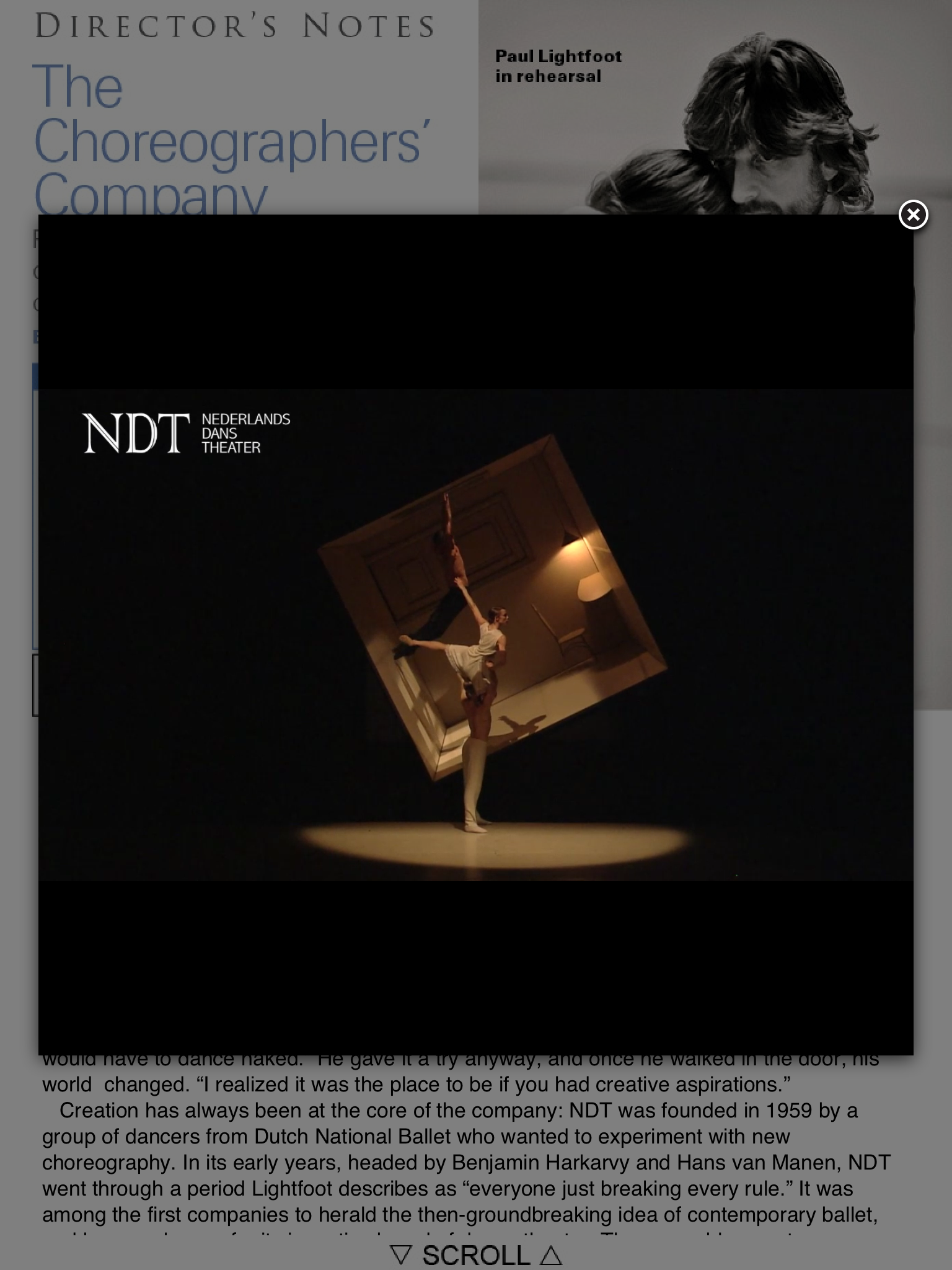 Feature pieces like, 'Inside Janie Taylors Dance Bag', and 'The Underdog' which discusses the challenges of being an understudy for the Paris Opera Ballet, give readers useful insight to the dance world and keep them coming back for new content issue after issue. In addition to the fascinating features, regular pieces like the 'Audition Guide', which lists out times and locations for auditions to all major dance companies, provide must-know information for any dancer.
Pointe Magazine has made excellent use of the mag+ tools in their tablet edition creating an entertaining and very smooth user experience.
More information about developing for the iPad with Mag+