Scrawl is a new digital illustration magazine created for the iPad. The digital magazine was created to serve as a platform for artists, giving them the opportunity to create and share their work with others. The pilot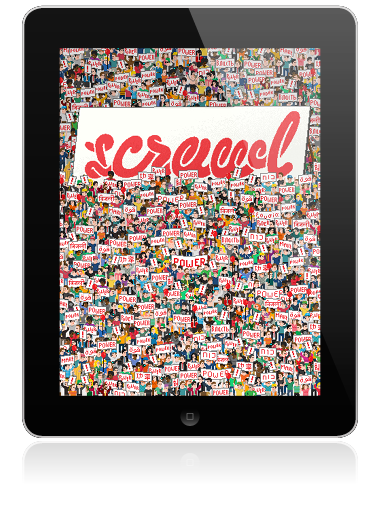 issue, created with mag+, won the grand prize for the mag+ "Magnify your world contest", along with the title of "best in the comics category". The contest asked participants to design their own app, and Srawl did jus that. They designed a creative and interesting iPad app.
The current issue of Scrawl Magazine begins with a fun interactive feature that asks the user to 'Shake Me'.  As you shake the device the illustrated figures on the cover image multiply until finally, the Scrawl logo is surrounded by a mob of figures. Scrawl Magazine presents the work of their favorite artists through an artful use of scrolling A-layer, as well as tap for pop-up features.
In 'The Power of Time' feature, the artist, Assaf Benharroch, showcases a beautiful illustration that takes the user through the journey of time. The feature starts with a drawing of a piece of land. The user taps to move the evolution along and watches the illustration change as the use and function of the land shown changes with time.
An Interview with John Arne Saeteroy (aka Jason), Jason unveils what Jason's first comic was, why he decided to become an illustrator and do comics and more insights on whether or not it is possible to live solely on comics, and what some of his future projects will include. Below are just a few examples of the beautiful and fascinating illustrations featured in this issue of Scrawl.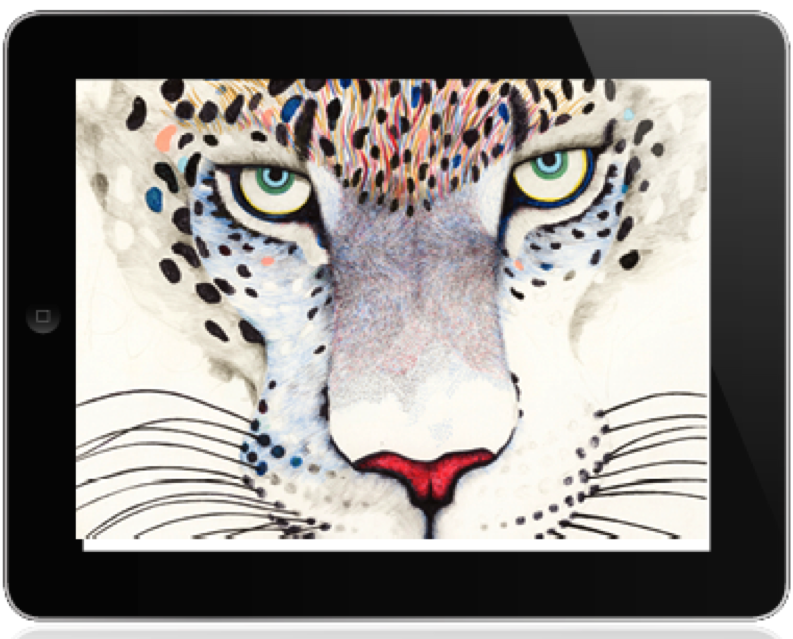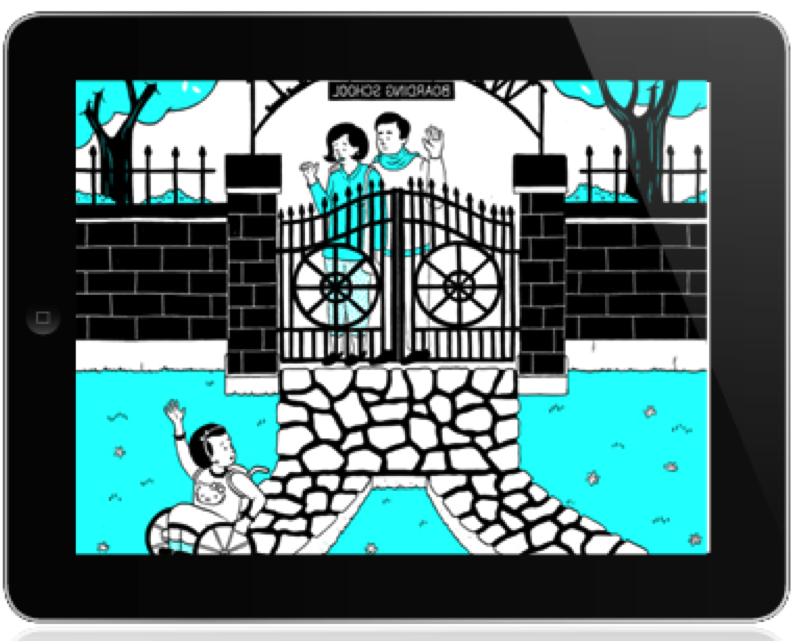 The entire issue of Scrawl is extremely interactive. There are so many features that showcase the creativity of the artists as well as the inventive way the artists utilize the mag+ tools. I find new interactive elements each time I read through the digital magazine. If you want to design your own app for the iPad, we highly recommend you take a look at Scrawl Magazine. It is a fantastic example of a well-designed app. Download Scrawl Magazine today and explore your creative side.
More information about designing your own app with Mag+.