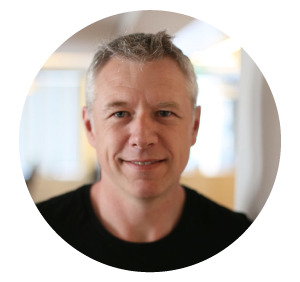 As founder and CEO of mag+, I am happy to announce that we have changed ownership from Bonnier Growth Media to MPS, a company with a focus on platforms and software for content services, including deep roots in the educational sector. We are all agreed that this ownership is a much better fit, allowing mag+ to focus on software and customer service developments backed by a company with deep technology and customer service expertise.
What does this mean for you, our customers?  It means a stronger platform, faster product changes, and the same personal feeling you have always gotten from us. I remain CEO and the team is the same only stronger, with the backing of MPS.
The Origins of mag+
I have been with mag+ since the very beginning when mag+ pioneered the first-ever tablet magazine for the iPad in 2010.  Bonnier Publishing had the foresight and willingness to support a small team of us at Popular Science in envisioning what the future of magazines should be on the iPad, and we have grown consistently since that day, adapting to changes in both technology and customer needs ever since.  
Corporate and Small Business Shift
As you know, in the last few years, mag+ has shifted from magazines to primarily providing software for corporate communication, for example, annual reports and product catalogs in app formats. Adaptability is crucial in today's fast-changing world. Bonnier has wisely decided that being a publishing company cannot support mag+ as well as MPS can in our future growth.
App Making for Everyone
Our flagship product, Designd, continues to be a strong platform for companies using InDesign, and its success has allowed us to invest in creating a product our customers have asked us to make for years, an app platform that makes anyone an app designer.—Semble is for those of you in HR, small businesses or marketing where you don't want to or need to know how to code, but you can easily make a great PowerPoint or Prezi…
You have great content that your audience needs to see, but you just need easy templates or the ability to create an app in a couple of hours with easy drag and drop prompts. Semble is growing strongly. For more about how to make an app with Semble, see this tutorial.  The tools are always free to download and try. Check it out.
Yours,
Staffan Ekholm, CEO mag+