The mag+ Reviewer app is a beautiful thing. It's the piece of the mag+ system that lets you guarantee your users will have a great experience. It's a free app – available for iOS, Android and Kindle Fire – that allows you to instantly review your mag+ layouts or issues directly on your device, from InDesign or the Production Tool. It's built on the same code as our branded reader apps, so you see exactly what your end user will see. Unlike the print world, these layouts rely on interaction—touch, swipe, tap—so there's just no way to make sure your design works without reviewing it on a device. The Reviewer app is your peace of mind. When you make your own app using the mag+ tools, the Reviewer app will help you perfect your designs. Here are some of the great features that you can take advantage of with the mag+ Reviewer app.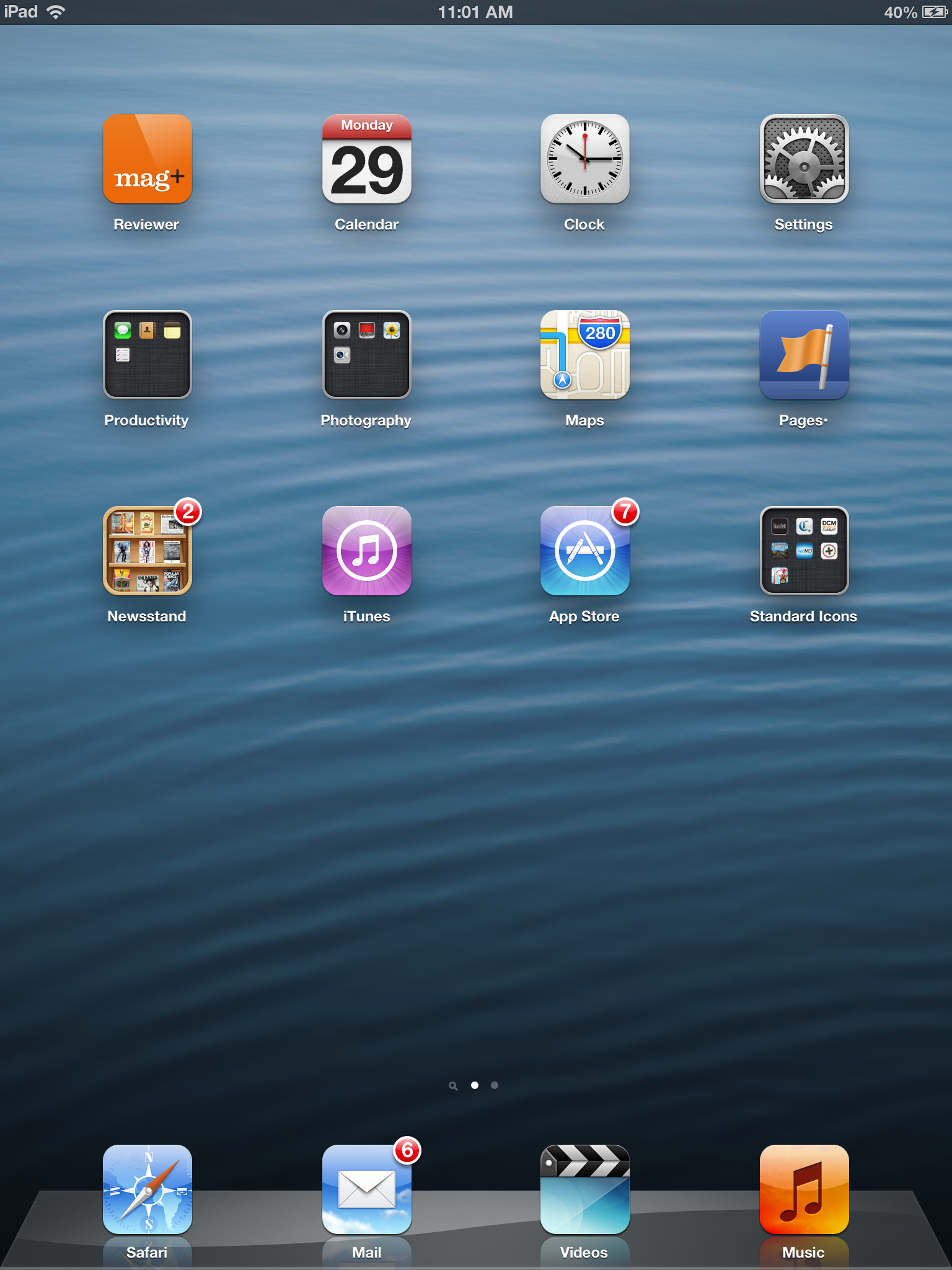 Fast Review
The Fast Review button in the plug-in pushes layouts from InDesign to the mag+ Reviewer app on your device nearly instantaneously. This option uses InDesign (rather than Photoshop) to convert your placed images, and it uses a lower resolution, so the review is speedy. This is the option you want to use when you're experimenting with different pop-up, photo or video placements. You can quickly check what they look like, and revise accordingly.
Full Review
You can use the Full Review option by hitting the Full Review button within the plug-in. This review may take a few seconds longer, however it will display in the full resolution of the device you are designing for. This review option imitates your export settings using Photoshop (rather than InDesign) to do the image conversion. It's always a good idea to do one Full Review on a layout before you export.
Remote Review
One of the most useful things about the Reviewer is it's easy to push issues to people anywhere in the world who have it. That means you can send an issue to a client to review, or an advertiser, or your boss who's out of town. And the issues you're sending can live on your servers so they stay secure—no mag+ cloud involved.
The easiest way to send someone a MIB (mag+ Issue) is to just send him a web link to the MIB file. Dropbox and similar tools are great for this—just drop it in your Public folder and the file gets a URL directly to it. When your colleague clicks on the MIB link, it will download in Safari and then offer an option to open in the Reviewer app. You can also set up a server location with multiple MIB files and when a user pastes the link into the User Settings portion of their Reviewer, the library will populate with all the MIBs stored there. This is great for agencies managing multiple clients.
Simple MIB Pusher
The Simple MIB Pusher is a simple little "unofficial" mag+ tool our developers built that you can download from the mag+ Labs section of our support site. It lets you simply double-click a MIB file on your desktop, and beam it to any device running the reviewer on your network. It's great when you just need to send something locally and don't want to bother with the whole Dropbox upload step.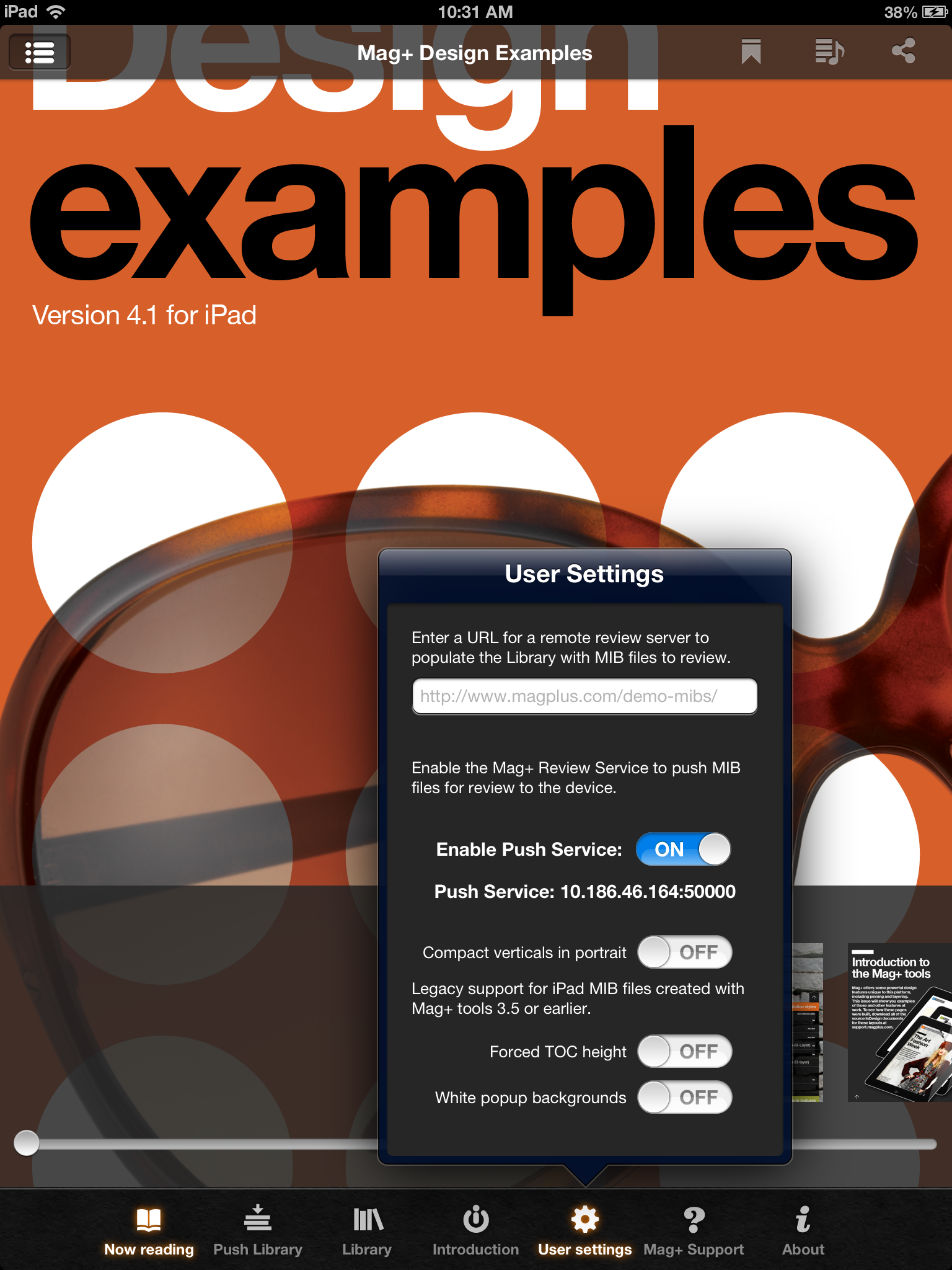 And finally, a couple of recent additions to the reviewer app:
Reviewer Library
We've recently added a new feature to the Reviewer app: a library where we'll publish issues we want you to see: great design examples, how-to guides and inspirational creative. Check the Library button to see what's there to download.
News and Alerts
Tap this button to get to an interface where you can send us feedback directly and see any news we've published.
Check out this instructional video on how to download the Reviewer App and connect it to your mag+ tools. Get started making your own apps, and perfecting them with the mag+ Reviewer app. Let us know if you have any comments or questions!
More information about making your own app with Mag+.