mag+ is happy to announce a new categories feature included in our May 2016, 6.2.1 product update for Designd!
Categories is supported on both iOS and Android builds and changes can be made instantly once you have updated your app to a 6.2.1 build. With the new categories feature you can now assign specific issues to display within a custom category tab right in your issue library. Below you will see screen shots of the categories feature displayed on the iPad, iPhone and on an Android tablet. 
We have made customizing your categories and applying a category to an issue very simple and it is all managed in the "Categories" tab on your mag+ Publish Portal.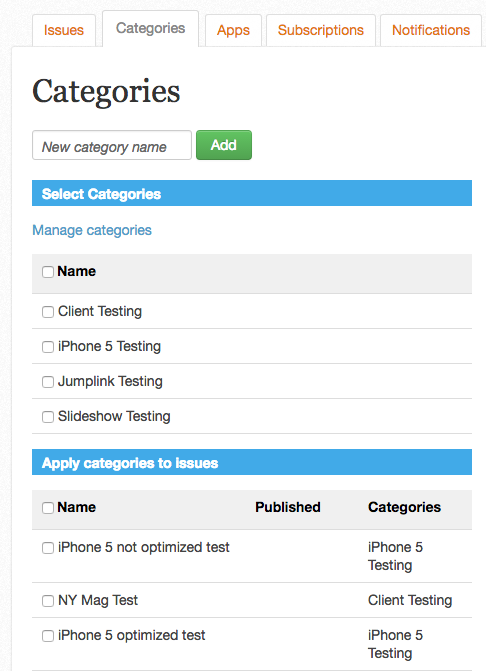 For more information on how to use the categories features please refer to our support article.