Part three in a series of four blog posts from mag+ Product Expert, Anders Odevik, discusses publishing to iPad Newsstand and using keywords. Properly using your keywords is the most important part of setting your app up in the App Store. The process can be fairly technical, but if you do this right, a relevant audience will be able to easily find your app in the App Store. You only get 100 characters for your keywords, so it is important to choose wisely. Below are five tips that Anders suggests you think about when setting up your keywords.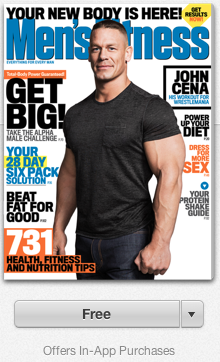 Don't Repeat Your App or Developer Name
None of the words in the description of the app are automatically included as keywords. However, the app name and the name of the developer are included as keywords. Be sure you don't waste valuable space repeating these two search terms, because they will already been seen as keywords.
Be Relevant
When selecting the keywords you should try to be as relevant as possible. Try to view it through the perspective of your end user. If you were searching for an app with your content, what would you search for? What do you think most people will search for? Be careful not to be too general though. Selecting a keyword like "fun" or "news" won't make your app stand out and you will only be part of an endless list of apps.
Localize
Localizing is always good, as mentioned in the post that discusses choosing your App Name. When adding another language for your app you will set a name for the app in that language. In addition to the name, the App Store allows you to add new keywords in that language. Be aware – Apple does review keywords to ensure that you are not using a competitor's app name as a keyword. This practice will lead to app rejection. Another practice that will lead to app rejected is to miss-use the localizing function to add more keywords and not localize, for example, setting English keywords for the German localization.
Check Your Competition
Do a search using your planned keywords and check to see if your competition appears. Perhaps there are too many apps showing up on a specific search term? Is there another word or phrase that is less relevant but will make your app stand out?
Only Change Keywords When Updating
You are only allowed to change keywords when you do an app update, so be sure to choose wisely from the beginning. It may be a while before you can change them again.