The Spalding brand has been a leading maker of sports equipment for more than 130 years. They may be well-weathered in the industry, but they are by no means old-school. Spalding recently released a sales app created by their Graphic Arts Department on the mag+ platform. They converted their entire sales catalog to digital, housing the various catalogs within one single app library. This allows for access to the full collection of Spalding products in one place.
The Spalding app is not only a smart way to mobilize an on-the-ground sales team, but also to connect the sales cycle directly with the consumer. Potential buyers can download and browse the app themselves.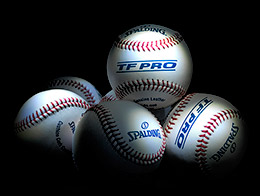 While the Spalding roots may be in baseball (Boston Red Stockings pitcher A.G. Spalding established the company in 1876), they have since become a go-to for the ball sports industry as a whole, be it within basketball, volleyball, football, you name it!
We asked Jeremy Prichard, Marketing Director at Spalding to tell us how they use the app and what their team thought about their experience designing on the mag+ platform. Here's what he had to say.
What teams at Spalding use the app and for what purpose?
The Sales, Marketing and Customer Service teams are the most frequent internal users of the app.  Of course, we promote the app to our customers and accounts as well so they also use it.
How does Spalding promote the app?
We promote the app mostly through our Sales team, having them inform customers in their regions of the product catalogs and price lists housed on it.  Sales uses a variety of ways to inform their customers about the app, including email & social media.
How has the app been useful to the Spalding brand? For example, are you reaching new markets, does it make your sales message consistent?
Yes, the app has been useful – we've been able to immediately distribute catalogs to customers across a wide range of businesses, from Retail to Team Sports to Gymnastics.
How do you measure the app's success?
Reduced spending on print media is one way to measure success…in fact, sales are growing.  Feedback from users is another way to measure success.
What has feedback been on the apps? In general, and from the Spalding team?
Feedback on the app has been very positive!
How do you find the mag+ tools, in general?
Very user friendly and easy to work with.
Is there a specific feature of the app that you find people respond to?
The ability to send pages from the app is great and very helpful.
Do you see more use cases for apps in Spalding's future?
Yes, particularly around new product launches and difficult to assemble products such as basketball systems (goals).
The Spalding team has done a great job! If you're looking to save money while marketing your product, draw inspiration from their efforts. A mobile app is a great way to decrease spending on print, provide immediate distribution of catalogs to customers, unite sales teams and increase overall ROI.
To find out more about creating sales collateral with mag+ contact our sales team today.