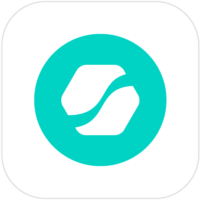 Our mission at mag+ with Semble is simple. We build upon your experience with widespread office software to make your experience in making your app dead easy, with no coding or graphic design skill required. Period. If you can make a PowerPoint or a Prezi, you can use our drag and drop Semble tool with no fear.  Now, we have made it easy to import lists and images into Semble using Google Sheets.  This can make it easy for you to automatically import images and information regarding conference attendees, employees, product lists and more.
How does it work? A simple guide.
Decide what you are importing. Let's assume you are making a conference app, and you want people to be able to see others' emails, brief bio info and their pictures, so they can connect at or before the show.
First, enter the information that you want to appear in your app into separate columns in a Google Sheet. Make sure to save all images online, like in Google Docs. Download this information as a .csv file.
1. Create a Google sheet with the desired information. Choose column header titles carefully as column headers are going to populate the Semble editor and then the content below the headers will fill in the app based on the Google sheet.
2. Next, publish your Google sheet in .csv format.
3. When published, copy the link that you get.
4. In the Semble editor drag in an "RSS block" onto your layout and paste in the link in the Location field.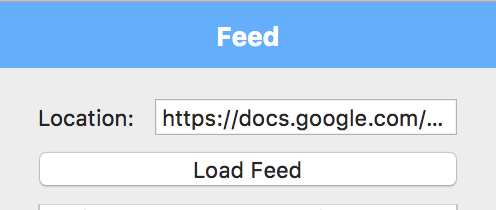 5. Click "Load feed" and the list below will populate with the column headers that you set.
6. In the Editor, the column headers that you set, are called "Elements".
Choose the ones you want to use, and then design the RSS-block the way you like to display the information as you would like it to appear. You only have to design one block, in this case a contact, and all of the other contacts will be replicated with the same design.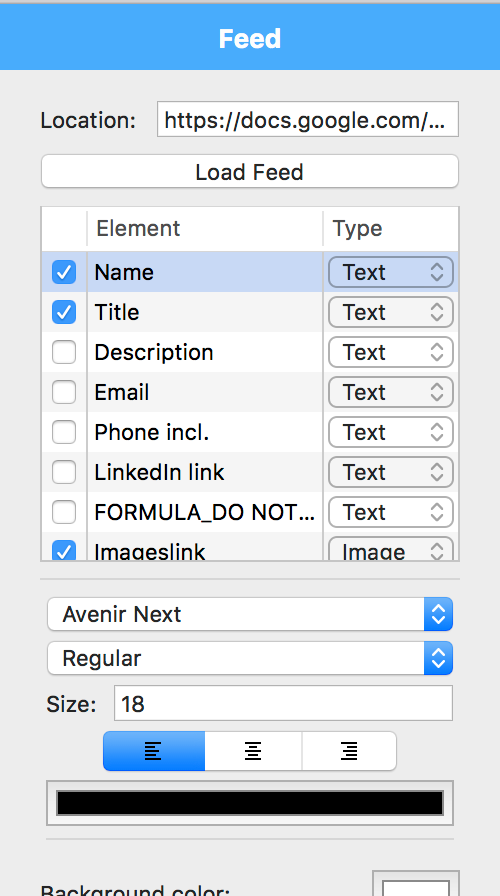 7. Publish it and watch it live in the app.
MORE:
Learn more about how to link from RSS to other pages.
Read the full release notes for this release here.