The summer 2014 digital issue of The Gentleman's Journal is now available for purchase on your iPad. Having been impressed by their first digital issue, mag+ wants to highlight the most recent digital magazine from this talented team.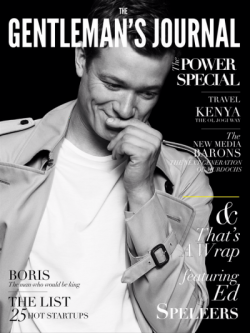 Loaded with exquisite photographs and coverage of high value cars, yachts, travel and fashion – The Gentleman's Journal takes a minimalist approach to interactivity with the mag+ tools. Simple layouts with scrolling B layers reveal how digital publishing can be harnessed not to overpower – but empower — quality content.
Take a look at what's new for UK's finest:
01. Young Actors – incorporating black and white images gives a classic feel to these modern marvels.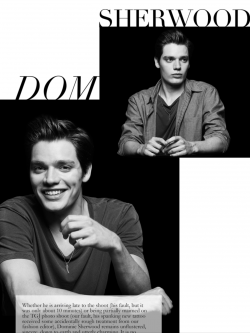 Having produced Oscar winners like Daniel Day-Lewis, Michael Caine, Christian Bale and Sean Connery, this issue highlights six rising British stars making an impact in today's competitive industry.
02. Visiting Kenya – scrolling through crisp, high-definition photography brings readers up close and personal with the African wilderness.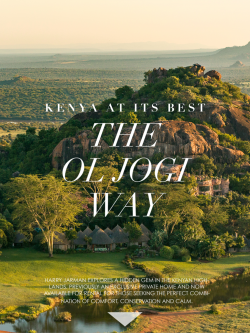 Situated between the rolling hills of the Laikipia plateau, this private home and 58,000 acres owned by the Wildenstein family is now available for rentals as a peaceful getaway.
And of course,
03. Yachts – breaking waves with eye-catching scrolling text layers and brightly colorful images.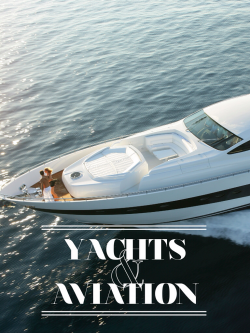 No Gentleman's Journal is complete without an expansive Yachts & Aviation section. Cruise through the top yacht charter destinations for 2014, like the breathtaking Aeolian Islands, or swipe to starboard for "The Yacht" highlighting two of the finest custom made vessels to date: Pegasus (170ft) and Red Dragon, a luxurious sailboat equipped with a massive 63-meter mast and a 100-inch cinematic projector.
Check out this quick demo for an in-app experience:
You can download The Gentleman's Journal by visiting the iTunes App Store, or you can learn more about our FREE tools and start making your next app today!