Joe Gibbs Racing, a NASCAR racing team, has created their first touchscreen app, available on iPad, iPhone and Android devices. The 2013 Chase Guide app is packed with useful information about the team! Publishing their digital content to touchscreen devices was a fantastic move, which allowed the brand to reach their fans through a new touch point. The app is smooth, extremely creative and each section is well designed. Whether you are a NASCAR fan or a design fan, this app is worth checking out. Here are a few of the highlights.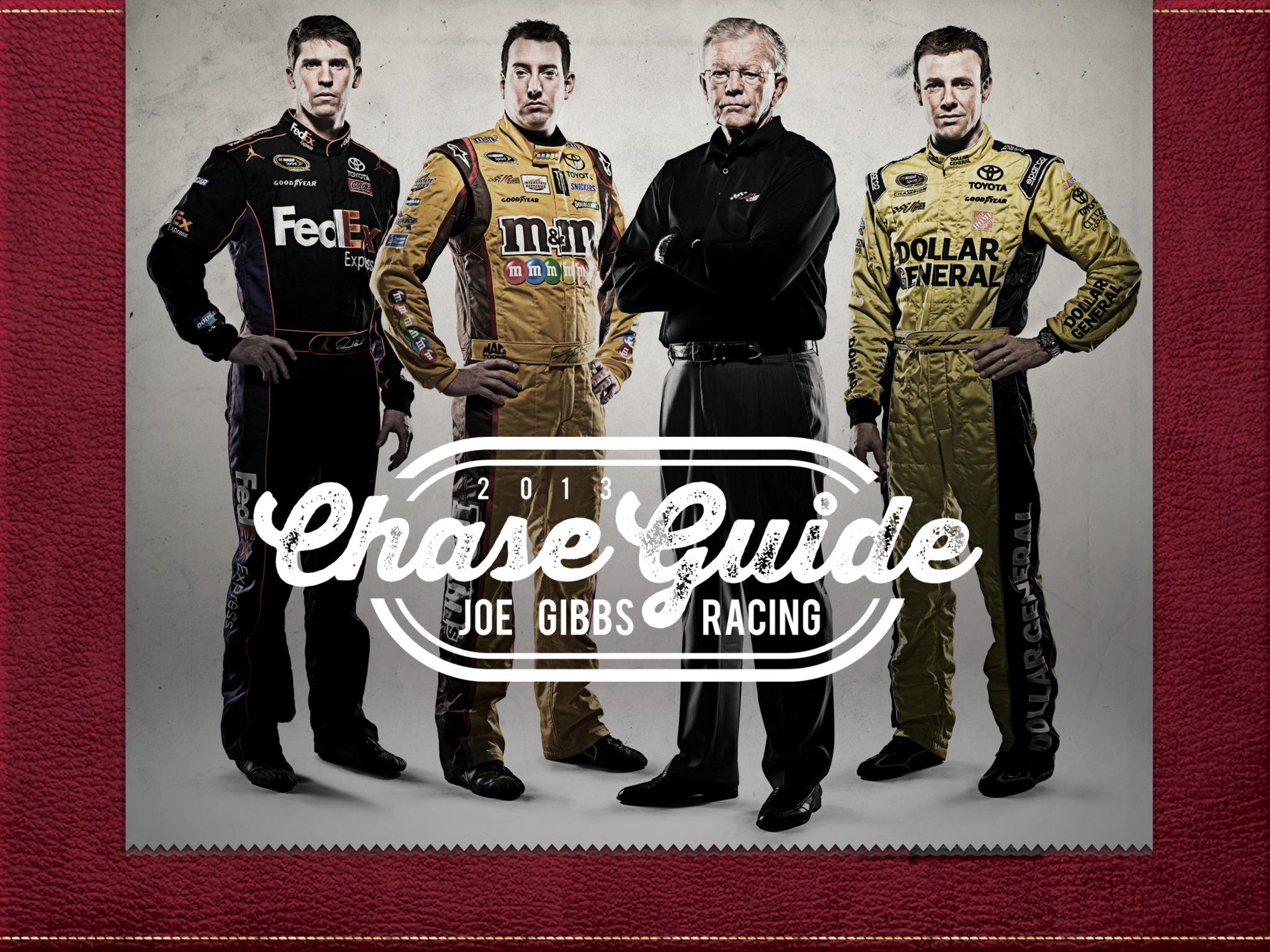 Driver Bios
Matt Kenseth is the first driver featured in the app. As users scroll through A-Layer copy, the B-Layer images snap into place in the background. In-app videos give readers insight into the driver's personality, while a racetrack interactive provides readers with stats on the driver. This interactive is extremely engaging. Readers simply click on a track, Talladega for example, and pop-up units containing the driver's stats for that specific racecourse pile up in the middle of the screen.
Vehicle 360's
Each Toyota race car is featured in one interactive vertical. The designers of the app used an image sequence that allows readers to physically spin the race cars around, by dragging their finger along the image.  Readers can turn the cars to get a 360-degree view of each vehicle.
Inside the Garage
This section discusses some of the more technical details involved with NASCAR racing. Readers can learn about toe, wedge and camber through interactive elements.
The entire app is packed with fun and engaging interactive features. Readers that don't know much about NASCAR racing will learn quickly. Games like "name that car part", where readers are asked to guess the name of a part and tap to reveal the answer keep the readers attention throughout the app.
Check out our highlight video below, and download Joe Gibbs NASCAR today!