I'm a graphic designer of a certain age – I hit the big Four Zero this September – and I've been working solely in print for the last 15 years, creating magazines for Future Publishing in the UK. I was increasingly becoming concerned that my design skills would soon be condemned, along with myself, to the corner of the studio alongside a pile of SyQuest drives and the abandoned spray-mount booth  (ask your graphic design parents). I was afraid that the digital horizon was receding away from me faster than my hair once did. So it was clear the time had come to adapt or… well, shuffle off mumbling to myself about bromide cameras.
As a graphic designer I can honestly say, hand on heart, I have little interest in coding. Especially when I'm in design mode. It's not that I'm the sort of person that trembles at the thought of learning new software; in fact I embrace and actively look to grow my skills, especially if the end result will benefit the projects I'm working on. I believe this is true for most graphic designers. But when it comes to designing I want my focus to be solely on the end product. How I get there, and what I create along the way, shouldn't be stalled by cumbersome technology traits. I understand that some coding know-how will benefit me when working in a digital space, just as knowing how a large printing-press works improves my print results. But when my time is being swallowed up by generating lines of code this impacts my creative pipeline. This is time my employer/client is paying me to make their products or services look great. Y'know – the 'fun stuff'.
I adopted the Mag+ tools back in January, after reading about them in Computer Arts. What appealed to me then, still appeals to me now: it's an InDesign plug-in, which is an environment I'm already familiar with. I don't need to get to grips with an entirely new workspace. Plus the functionality I'm applying is all there in one window, negating any tiresome import/exports between software packages. The Reviewer app helps me to maintain workflow, more importantly it lets me test every new step I take, making the learning curve all the more manageable. When I did hit a wall, I had access to easy to follow videos on the Mag+ website. All the dull output stuff is taken care of too, affording me even more time to create. I needed a set of tools that was going to get my projects onto the iPad quickly and painlessly, and Mag+ certainly delivered.
But now that the initial excitement of seeing my designs come to life on the iPad has subsided (only a tiny bit mind), I've starting to notice some hairline cracks in the infinite canvas. I've watched people interacting with my Mag+ projects – some of whom are iPad savvy and others that needed help turning the device on – and some common interaction problems are occurring. Thankfully things like "Disable Double-tap" and "Long Press Only for the navigation" have already been addressed in the 3.2 update released recently, but there are still some basic interaction issues we as designers could do with being able to dictate.
We all know that if a user is frustrated by an experience, they won't feel compelled to return to it. When we lose customers, we as designers stop using that thing we felt lost us work. I think you can see where I'm heading with this… As more and more publishing houses port their magazines to the tablet format, developing their own internal systems that they'll no doubt want to license out to anyone interested in e-publishing, Mag+ is going to find their marketplace getting a little crowded with competitors. My hope is that the Mag+ team will focus on it's foundations before it gets carried away adding the latest super-cooled features. This would cement it as the most reliable e-publishing system available to independent publishers and designers.
One thing that is blisteringly clear to all of us as Mag+ designers is that the Mag+ team are willing to listen to us, they value our feedback – you wouldn't be reading this if they didn't – so it's up to us to make our opinions and gripes known. We need a vehicle for our observations and grievances, a way to establish a dialogue with the team. Mag+ should take a leaf from (good) video games developers and release their pre-patch notes for us to comment on, and let us know their intended timelines so we don't wonder off and lose interest in their services. It all comes down to the basic concept – when we shine, so do they, so it's in everyones interest we help evolve the Mag+ tools.
I for one hope to be using Mag+ up until the day I am finally banished to the back of the design studio to gather dust.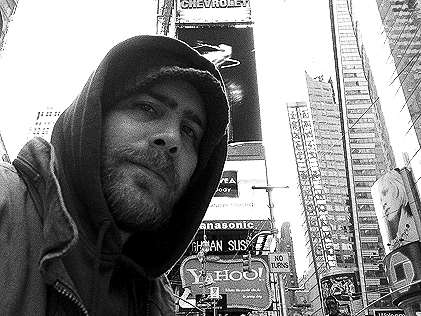 Paul Tysall is a freelance designer. His last publication for Future Publishing was the Fantasy and Sci-Fi digital art mag: ImagineFX. He is currently seeking homes for two very different projects: Das Geheimnis, a graphic novel for the iPad and Atelier: a tuition based appzine for artists (examples of which you can see in this blog) – all developed using the Mag+ tools. For more intel about Paul head over to his blog: Not Saved or email him at tysall@sky.com.



What do you think about Paul's suggestions? Do you agree, do you have other suggestions of your own? Let us know in the comments.