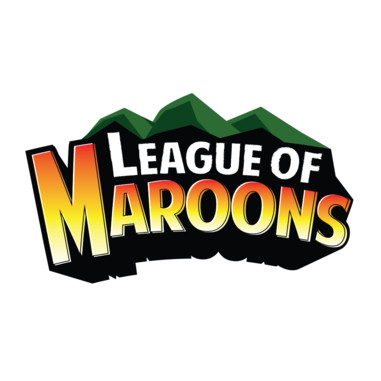 If there's something we can all agree on, it's that brands left, right and center are creating content. Almost every notable industry professional is also a blogger, and every company has a digital presence – be it a website, social media channels, or a mobile app. However, when it comes down to it, content is created to be absorbed, to garner reactions and to drive business. Content just for the sake of creating content is no longer enough.
One business trying to change this is Listen-Mi Caribbean. They recently launched the first issue in a new mobile comic series titled The League of Maroons. I caught up with CEO and content creator Kenia Mattis to find out how this small, Jamaican media company is trying to make a difference by creating content that is both meaningful and educational, setting a standard and expectation for generations to come.
The League of Maroons was developed with one key idea in mind. "We believe in creating content to solve real problems and to educate through entertainment," Kenia informed me. There is a long history of indigenous, storytelling culture ingrained in Jamaica's older generations that the gang at Listen-Mi is determined to preserve. They came up with a plan to target young people in a way that would be relevant and engaging for them. 
We think that they have done a fantastic job of creating a truly engaging app, and I for one can't wait to read the next issue. Read below for some highlights from my interview with Kenia.
Can you tell me a little more about your mission?
Jamaicans are storytellers by nature, so we want to share our story in a way that's not just documenting our culture, we want to make it fun and exciting. We said why not get the most talented writers, sound designers and artists together to create something that would be long lasting. 
Do you think that younger people today are not being exposed to indigenous culture?
Definitely, they are not being exposed in a way that will interest them. I grew up with stories that my grandma would tell me, huddled around the fire if there was no electricity – today, with television and modern media, that storytelling tradition has been lost.
Why do you think that mobile devices are the way to go to achieve this?
Kids today are very adept at using mobile devices. Why not give them something that can help them? Something that they will find inspiring and meaningful.
What is the primary target for this particular app?
The primary target is 8-12 year olds but we also found that there is a wider audience, and a lot of adults find it very appealing. It's a great way for families to come together because there's something for everyone.
What kind of reactions have you had so far to the app?
There is quite a bit of interest locally in what we're doing, people have been sharing their own stories with us that they want told. We've opened up many eyes to the potential of mobile publishing! We found people are really reacting to the interactivity and we may be educating a lot more people than we realize!
How did your team find their experience with the mag+ tools?
They found that adding interactivity was simple, the mag+ Production Tool is very efficient! It's really useful to be able to review your work periodically in real-time, seeing how it all integrates using the mag+ Reviewer app.
Have you any other ideas or thoughts for the future?
This was our first time doing a comic of this nature, we were really just getting our feet wet. In the next launch we intend to include voiceovers, so when you click on the speech bubbles you would actually hear authentic Caribbean voices. We also think there's room for including video content as well – we will continue to push the boundary for how we can make the story more interactive and engaging!
For more information on League of Maroons, check out their website and download the app today!