I'm very excited to announce today the kick off of Mag+'s first ever SDK contest: Unleash the Content, where we invite you to build a better, cooler, smarter reader app for Mag+ files than our off-the-shelf white label reader.
The contest is possible because of the Mag+ iOS App Software Development Kit, which we just introduced in November. In short, the SDK gives iOS developers access to two primary components of the Mag+ system—the MIB (Mag+ file) reader, and the Connect part for talking to our backend to fetch those MIBs—so they can build their own app to read Mag+ files.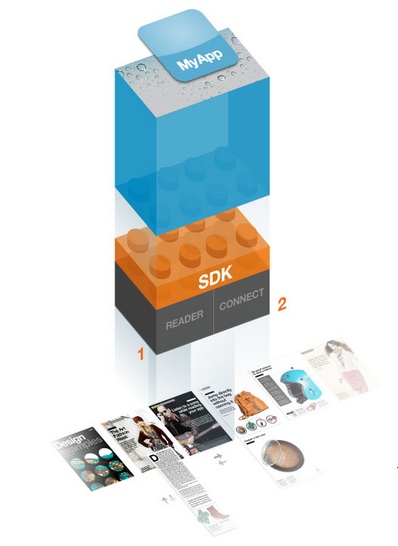 What I love about the SDK is that it extends the Mag+ mission—to enable creatives to figure out the best expression of their content on touchscreen devices—beyond the issues and into the app itself. Now any Mag+ user can totally reinvent the tablet or phone reading experience, without blowing tens of thousands of dollars and months of development on a custom app. As the product lead and co-founder of Mag+, I am the first to tell you there are a ton of great ideas for content apps out there that I will never come up with. The SDK puts that power in your hands.
We really hope this not only brings some amazing new things to magazine apps (and stay tuned for some of those from our first SDK clients) but also brings the utility of an InDesign-based content app system like Mag+ way beyond magazine publishing. Now anyone with content—businesses, catalogs, musicians, utilities—can incorporate Mag+ – built content into their app.
The contest is our way of inviting and encouraging as many people as possible to try the App Software Development Kit and build something really cool with it. As an entrant, you get free non-commercial access to the full SDK (which we normally sell for $3,499 a month). Our content-creation tools are always free, so you can build your own MIBs, or take advantage of some of our client MIBs we'll make available for entrants if you don't want to dive into InDesign yourself. You can even open up the MIB format, mess with the XML and change the reader to read your new altered MIB. It's totally up to you.
We can't wait to see what people create!
To enter, just go to www.magplus.com/unleash-the-content/ and use your GitHub login to register.
More information about App Software Development Kit