Join Mag+ to keep ahead of the digital revolution and watch your client base grow. As a Mag+ partner you become part of a growing global ecosystem with the opportunity to shape the future.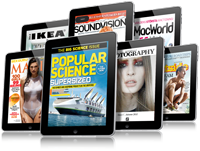 We provide the platform for creating amazing content for smartphones and tablets. We want as many people designing amazing things as possible – that is where our partners come in!
Mag+ partners can include digital solution agencies, application developers and large publishers, who can provide comprehensive consulting, creative and design services, training and workflow implementation services. Our partners will facilitate the best quality and most efficient delivery of digital publishing using the Mag+ design platform.
Depending on the type of partner, we offer various incentives and discounts  to help you acquire new prospects for our platform and your services.
Incentives may include:
Free training to learn all aspects of the Mag+ system, including sales, marketing and the creative tools.
Free partner support.
Dedicated contact person at Mag+.
Early briefings on coming product releases