Tablet sales grew by 75 percent, reaching 46.2 million units in the fourth quarter of 2012, according to new metrics from market research company Canalys. As tablets become ever more popular, and general consumers continue to download mobile apps at a rapid pace, corporations are beginning to catch on to the mobile trend. Enterprise mobile apps, or proprietary, in-house apps that can be distributed to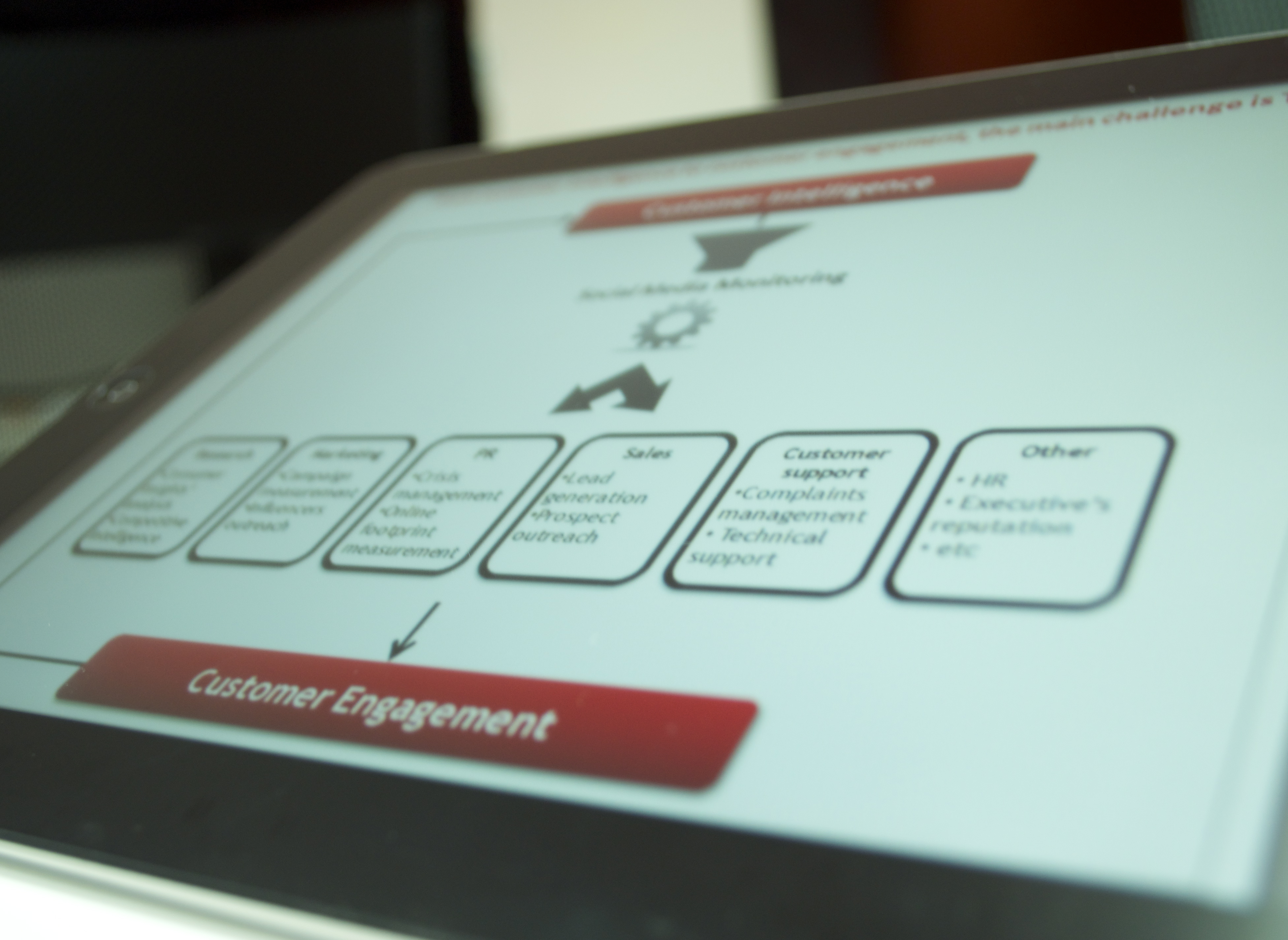 employees, can be extremely useful for internal communications and collaboration.
With today's technology, the features that can be integrated into a mobile enterprise app are endless, but we have listed three functional categories below that can truly enhance your business.
Document Management
Internal company communications become extremely efficient if document management is integrated into the brand's enterprise app. Imagine how smooth internal communications can be if employees are able to collaborate on important documents with their mobile device. Documents can constantly be updated through push notifications. A sales team that is often on the road will always have the latest sales presentations, white papers, and contract templates. Document management through a mobile app will keep your employees on the same page and help business run smoothly.
Electronic Forms
An enterprise app can become an excellent sales tool if electronic forms are incorporated into the app. Picture an auto salesman speaking with a customer on the floor. He can easily hand his tablet to the customer and have them answer a brief survey while they stroll to the next vehicle, gaining valuable customer data, but never interrupting the sales pitch.
Customer Intelligence
Personalization tools that are integrated into an enterprise app can help to collect customer intelligence, which is something every company needs. Take the medical industry for example. Have you been to the doctor lately? Some doctors visit patients with their tablet in hand. As patients describe their symptoms the physician collects that data. At the end of the visit the physician can use the enterprise app to help him best identify the cure, or even show the patient, through an interactive example, why they feel pain in a particular place. That information can be saved so that the physician is better equipped to treat the patient on the next visit.
Many industries are jumping on to the enterprise app bandwagon. British Airways, for example, recently completed a three-month trial, on an inflight iPad customer service tool. The goal of the project was to increase engagement between customers and cabin crew during a flight. The app supplied crewmembers with pre-loaded information on customers' company details, flight membership status, cabin preferences, etc. With up-to-date information on travelers, flight crews can provide better customer service. The trial went smoothly, and while the results are still being evaluated, it is likely that the project will be extended.
Whether you are a small business or a large corporation, a mobile enterprise app can help you stay connected with your employees and your cooperation partners. Interested in testing out enterprise apps for your company? Check out the mag+ tools that can help you get started. For more information on mag+ monthly and unlimited plans click here.
More information about enterprise mobile apps and Mag+.